Exeter Sports Scholarships
International Scholarships for Students » Co-Curricular Scholarships » Educational Sport Scholarships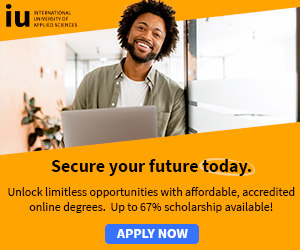 Sports Scholarships are available for students of outstanding sporting ability who show evidence of achievement or potential at national level.
They are only offered to students who have already gained an offer of a place to study at Exeter.
Scholarships are awarded on a yearly basis and can be renewable for up to a further two years, subject to satisfactory sporting performance, academic progress and general conduct.
There are a number of awards available to students including a tailored Sports Scholarship offering up to £1,000 to put towards sporting expenses or subsidising University accommodation or living costs.
This is accompanied by a full package of sports science support, training and mentoring services. Smaller Elite Sports Awards totalling £500 are also available.
There are also sports specific bursaries available in Golf, through the University's partnership with the Royal & Ancient and in Men's Rugby in conjunction with Exeter Chiefs RFC.
The initial deadline for the submission of registration of interest forms is 31 January in the first instance.
Those successful athletes will then be asked to formally apply to the second stage of the scheme.
Second stage applications are generally required by the end of March prior to an applicant's arrival in the autumn.
For further information please see the Sport Scholarship contact:
Nick Beasant,
Sports Performance Manager,
University of Exeter,
Sports Park, Stocker Road, Exeter, EX4 4QN
Phone: 01392 263 595;
Email: n.e.beasant[at]exeter.ac.uk
For more information see; Exeter Sports Scholarships

MoreInternational Scholarships for Students » Co-Curricular Scholarships » Educational Sport Scholarships