European Union Drawing Competition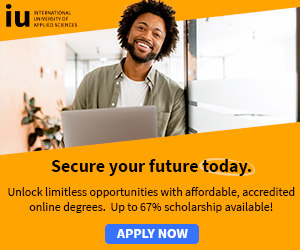 European Union Drawing Competition: A call to children ages 8 – 10 participate in the drawing competition.
"Once upon a time there were a girl and a boy; together they wanted to make the world a better place…"
On the occasion of Women's International day on 8 March the European Commission is launching a drawing competition on the above mentioned theme.
The competition is open to all children of the age group, residing and attending school in one of the seven following regions: Africa, Asia, Caribbean, Latin America, Mediterranean and Middle East, other European countries including the Easter Neighbours of the EU and Pacific.
Children must be nationals of the country where the competition is taking place.
Rules of the competition:
1. The participants are invited to create a drawing expressing their vision of the competition's theme, with a caption if necessary.
2. The drawing must be produced on an A4 size sheet and only on one side of the sheet.
3. The caption should not exceed 5 lines and must be on the same side as the drawing.
4. The first name, the last name and the age of the child, must be written on the back of the drawing, together with her/his class/grade and address of the school.
5. A jury composed of peer European children will select the overall winners by region participating in the competition accordingly: 4 drawings for Africa, 2 drawings for Asia, 1 drawing for Caribbean, 2 drawings for Latin America, 2 drawings for Mediterranean, 2 drawings for other European countries including the Eastern Neighbours and 1 drawing for the Pacific.
6. A prize equivalent to the value of 1000 Euros will be offered to the winners from each region participating to the competition.
7. The drawings of the winners will be published in a booklet which will be distributed in the schools of the participating countries.
8. The participants understand that the copyright of the pictures will be retained by the European Commission.
9. The European Commission will keep all drawings submitted. The participants will not have right of return.
10. The European Commission cannot be held responsible for force majeure, should the competition have to be modified or cancelled.
11. Submission of an entry assumes the acceptance of all competition conditions by the participants.
No appeal on the organization or on the results of the competition will be accepted. The decision of the jury will be final.
Entries should be submitted in a marked envelope "Drawing Competition" to the European Union Delegation to Kenya: EU Delegation to Kenya, Ragati Road, Upper Hill, P.O BOX 4511900100, Nairobi. Contact person: Wairimu Njuguna, Press and information Officer, Tel: (+254-20)2713020, 280211, Email: Wairimu.njuguna [at] ec.europa.eu
The deadline for receipt of the drawings is on 20th May.
For more information visit: European Union Drawing Competition
Scholarships for African Students
»
Undergraduate Scholarships
»
African Women Scholarships & Grants
»
Developing Countries Scholarships
»
Erasmus Mundus Scholarships for Developing Countries
»
Fellowship Programs
»
Funding Grants for NGOs
»
Government Scholarships
»
LLM Scholarships
»
MBA Scholarships
»
PhD and Masters by Research Scholarships
»
Public Health Scholarships - MPH Scholarships
»
Refugees Scholarships
»
Research Grants
»
Scholarships and Grants
Scholarships in Australia » Scholarships in Austria » Scholarships in Belgium » Scholarships in Canada » Scholarships in Germany » Scholarships in Italy » Scholarships in Japan » Scholarships in Korea » Scholarships in Netherlands » Scholarships in UK » Scholarships in USA