European Commission Research for Africa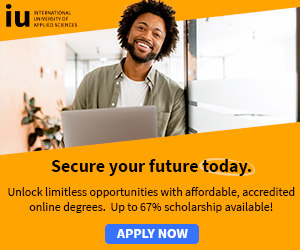 College Scholarships » Academic Scholarships » Education Scholarships
European Commission call for proposals dedicated to research for Africa:
Promoting cooperation between complementary research areas.
This call for proposals is the first one entirely dedicated research initiative for Africa under the EU's Framework Programme for research (FP7).
It brings together several funding Themes under FP7: Health (€39 million), Environment (€17.5 million) and Food, Agriculture, Fisheries and Biotechnology (€6.5 million).
The projects selected will involve these various scientific and technological research fields and will also take into account broader socio-economic factors such as migration and resettlement, urbanisation, health care systems, variation of food and energy prices, etc.
Two major issues:
Water and Food Security.
Better Health for Africa.

The projects selected will strive to ensure both safe drinking water and good sanitation and hygiene.

They will aim to revitalise agriculture, promote more sustainable production systems and ensure food security.

They will also address Africa's vulnerability to the expected climate change impacts by setting up early warning and forecasting systems to address risks such as droughts or vector-borne diseases.

Application Deadline : 14 January.

For more information and scholarship applications, see: European Commission Research for Africa.

More: College Scholarships » Academic Scholarships » Education Scholarships.

Scholarships for African Students » Undergraduate Scholarships » African Women Scholarships & Grants » Developing Countries Scholarships » Erasmus Mundus Scholarships for Developing Countries » Fellowship Programs » Funding Grants for NGOs » Government Scholarships » LLM Scholarships » MBA Scholarships » PhD and Masters by Research Scholarships » Public Health Scholarships - MPH Scholarships » Refugees Scholarships » Research Grants » Scholarships and Grants

Scholarships in Australia » Scholarships in Austria » Scholarships in Belgium » Scholarships in Canada » Scholarships in Germany » Scholarships in Italy » Scholarships in Japan » Scholarships in Korea » Scholarships in Netherlands » Scholarships in UK » Scholarships in USA