Endowment Fund Scholarships for Undergraduate Students 
Undergraduate Scholarships » University Scholarships » Education Scholarships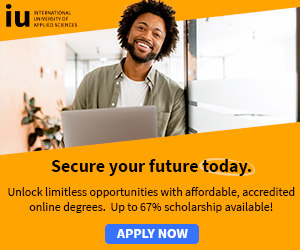 Endowment Fund Scholarships for Undergraduate Students:
Applications are invited from qualified candidates for scholarships (tuition and accommodation).
20 scholarships are available this academic year.
Eligibility for award includes:
Must be a Joint Admission Board (JAB) student. Self-sponsored students are not eligible
Must be a continuing student in the 2nd year and above
Should have an exemplary academic standing with a minimum and sustained Cumulative Weighted Average of 70.00 (first class honors)
Proof of need as evidenced by a needs assessment report from the Dean of Students. Applications must be made to the Director, Board of Undergraduate Studies and Attachment Programs enclosing the following.
Certified copies of the previous year(s) provisional transcripts.
Certificate of Good Conduct from the Chief Security Officer.
A Needs Assessment Report from the Dean of Students.
A recommendation letter from the Chairman of Department and Dean of Faculty.
Copy of Student Identification card.
A 2-page Resume indicating affiliation to clubs and any other qualification as evidenced by certificates/testimonials.

Applicants will undergo a rigorous selection process which will include oral interviews.

Applications should be submitted to the Director, Board of Undergraduate Studies and Field Attachment Programs on or before 12th August.

More: Undergraduate Scholarships » University Scholarships » Education Scholarships