Endocrinology and Diabetes Fellowship
SEMDSA Fellowship » Fellowship for South African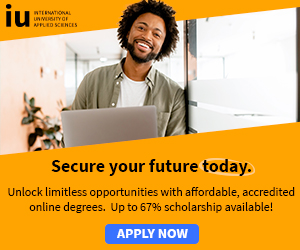 The Society for Endocrinology, Metabolism and Diabetes of South Africa (SEMDSA) are inviting applications for a 2-year training Fellowship in Endocrinology and Diabetes.
The Fellowship is intended to provide an opportunity for in-depth clinical training together with a research component at an accredited South African Endocrinology and Diabetes Training Centre.
The Fellowship is equivalent to the value of the gross basic salary(excluding overtime) of a sub-specialist senior registrar.
The Fellowship will also include sponsorship to an International Endocrinology or Diabetes meeting during the 2-year training period.
Fellowship Application Eligibility:
Consideration will be given to applicants who:
Are South African citizens or permanent South African residents
Have passed the appropriate specialist examination in Internal Medicine or Paediatrics
Intend pursuing a career in Endocrinology/Diabetes in South Africa

Application Deadline; 31 October.

For More Information and Application, Please Visit; Endocrinology and Diabetes Fellowship Website

More: International Fellowships » Academic Fellowships » Education Fellowships