ERSA Master and Doctoral Scholarships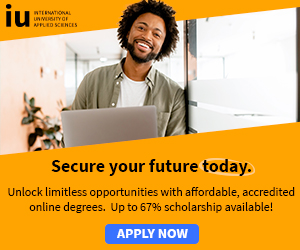 Free Scholarship + Free Tablet! - Every Registered Student Receives a Free Scholarship and Tablet!*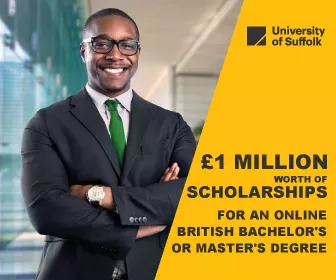 ERSA is funding post-graduate scholarships for masters or doctoral study in economics.
Each scholarship will be worth R80 000 per annum, with funding awarded to full time students for:
1 year of a one-year coursework masters program (with a mini-dissertation); or
2 years for masters by thesis or masters programmes that have two years of coursework and dissertation; or
up to 3 years for PhD programmes.
In the case of multiple years of funding, funding will be conditional on reports of adequate academic progress being achieved, verified by the host university.
Eligibility:
ERSA seeks to build long-term excellence in research and policy analysis in the field of economics. Academic excellence in economics is therefore a necessary criterion for eligibility. Applicants must provide a convincing demonstration of the ability to succeed in a credible postgraduate programme in economics.
A minimum requirement is a pass at 70% in the degree preceding that for which the scholarship application is being submitted.
Students from designated groups will receive prioritisation.
Only South African citizens are eligible to apply.
ERSA will prioritise facilitating the completion of PhD programmes in economics.
Key procedural considerations are as follows:
Applicants will be subject to a short-listing process. Finalists for the scholarships may be invited for an interview for final selection.
Scholarships can be utilised at the institution of choice of the scholarship winner. They will not be bound to the institution of origin of the student.
Funding will only commence with written proof of acceptance to the relevant programme at the institution of choice.
Students who choose to study outside of South Africa will be required to return to South Africa to work as economists for a period equivalent to that for which they held the scholarship.
All institutions of higher learning in Southern Africa are encouraged to participate in the scholarship programme, including but not limited to proposing their best students for the scholarships.
Selection of scholarship holders will be through a panel of economists identified and appointed by the ERSA Academic Board.
ERSA scholarship holders studying in South Africa will be expected to attend the ERSA workshop programmes in the research group that are relevant to their area of specialisation. For more information on these research groups, see http://www.econrsa.org
Upon completion of the degree, scholarship holders will be required to submit a paper, based on the dissertation component of their degree to the ERSA Working or Policy Paper series. Publication would be subject to standard quality verification standards.
Application Procedures:
Complete the Application Questionnaire and write a letter to "The ERSA scholarship programme", for attention:
Ms Tania Jacobs ERSA Tania.jacobs@uct.ac.za
Incomplete Application will not be accepted.
The application pack should include all of the following:
A full CV
Details of the intended programme to be studied, and the number of years.
University where the studies will take place.
Certified transcript of marks obtained during university study – for all years, including the most recently completed semester of study.
An essay of between 300 and 500 words outlining your intended direction of research, and why ERSA should consider you for the bursary above other applicants.
Contacts:
Economic Research Southern Africa
Leslie Social Sciences Building
University of Cape Town
Private Bag Rondebosch
7701
South Africa
Tel: 021 650-5239/5959
Fax: 086 5422 654
Website: http://www.econrsa.org
Application Deadline: 21st October.
For More Information and Application, Please Visit; ERSA Master and Doctoral Scholarships.