EMACK Jobs 

Jobs in Kenya » Jobs Kenya » Kenyan Jobs » Latest Jobs in Kenya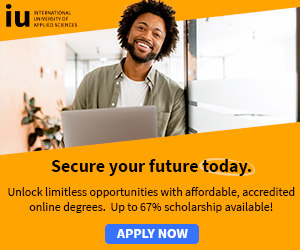 Deputy Chief of Party
The Deputy Chief of Party, North Eastern Province (NEP), is one of the principal assistants to the Chief of Party (CoP) providing strategic planning assistance to the CoP and providing technical expertise regarding effective education interventions in support of education for marginalized children in North Eastern Province.
Essential Job Functions:
Strategic development:
Facilitates the design of innovative but effective program strategies for the development of education programs in North Eastern Province;
Oversees the quality of program plans developed and implemented by both EMACK Core team members and partners in North Eastern Province;
Supports the Chief of Party in pushing for reforms in the Ministry of Education program policies and practices through regular consultations as well as through the Joint Budget Review and Joint Review of the Education Sector processes.

Programming:
Establishes standards of accountability, effectiveness and efficiency through development of quality work plans and indicators of performance for self and the program team in NEP;
Facilitates capacity building efforts for both District and County Education Officials including County Education Boards in readiness for their up scaling and mainstreaming of successful EMACK approaches as well as in the successful devolution of education services within the county;
Facilitates the identification of key issues and challenges in education and works with the M&E team in undertaking small studies/action research to inform the design and/or reforms in future programs and policies in basic education;
Supports efforts geared at building effective partnerships with like-minded advocacy groups to advance EMACK's advocacy agenda;
Mentors and coaches the program team in NEP through quarterly staff performance reviews, identifying and recommending suitable training opportunities for them.

Finance & Administration:
Responsible for the development of the North Eastern Province program budget and accountability thereof in close collaboration with the Chief of Party, Finance Manager, and Education Specialists;
Works closely with the Finance Manager to ensure that the AKF and USAID financial procedures and regulations are adhered to;
Ensures that administration functions (human resource, logistics, security and procurement) are executed efficiently and in accordance with AKF laid down procedures.

Requirements:
Master's degree in education or related field;
Minimum of 7 years in senior leadership and management positions within the development industry;
A solid understanding of basic education policies and programs especially those related to primary education;
Experience with teacher education programs including implementation of any of the following: pre-service teacher training; in-service teacher training; education communities of practice; school-based teacher development; mentoring and coaching of teachers;
Experience with program design, planning, action research, monitoring and evaluation especially in the context of ASALs and promoting education initiatives amongst pastoralist communities;
Experience with designing, planning, implementing and monitoring of early grade reading programs;
A good understanding of local community (pastoralists) aspirations and development needs;
A sound knowledge of financial management principles and practices especially in a development setting; previous experience in managing large budgets is desirable.
Demonstrated ability to mentor and train others; excellent oral and written communication and interpersonal skills.

Applications, along with a cover letter, an up-to-date CV and names of three referees should be sent to the address below

The Human Resource and Administration Manager Email: recruitment [at] akf-emack.org

Only short-listed candidates will be contacted

The Aga Khan Foundation is an Agency of the Aga Khan Development Network

For more: Jobs in Kenya » Jobs Kenya » Kenyan Jobs » Latest Jobs in Kenya

List includes: NGO Jobs, international jobs, development jobs, relief jobs, international humanitarian jobs, international vacancies, international development, ngo jobs africa, ngo list, jobs vacancies, jobs opportunities, opportunity jobs, international non profit jobs.