EDCTP Senior Fellowships
Sub-Saharan African Grants » Research Grants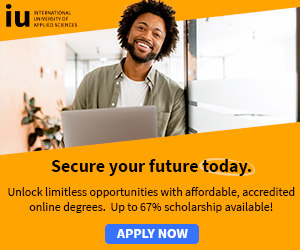 The main objective of The European and Developing Countries Clinical Trials Partnership (EDCTP) is to support the development of new clinical interventions to fight HIV/AIDS, malaria and tuberculosis.
The aim of this grant is to identify and support mid-career to senior researchers capable of building and leading research groups at sub-Saharan African institutions that will be internationally competitive and capable of winning grants from international funding bodies.
This grant is available for both researchers already working in Africa as well as those looking to return to the continent (re-entry grant).
For this grant, linkage or affiliations with EDCTP funded regional Networks of Excellence is not mandatory, however, south-south networking is strongly recommended for all funded projects.
General Requirements:
Candidates must be sub-Saharan African nationals residing in or planning to relocate to the countries in the region to undertake the fellowships.
Candidates must be holders of PhD or MD, ideally with 5 to 10 years post qualification experience and a proven record in research.
Candidates should have demonstrable scientific leadership Collaboration with ministries of health or disease control programmes is particularly encouraged.
Female candidates are encouraged.

Application Deadline; 15 December.

For More Information and Application, Please Visit; EDCTP Senior Fellowships Website

More: Women Fellowships » International Fellowships » Education Fellowships