EDC Jobs
Jobs in Kenya » Jobs Kenya » Kenyan Jobs » Latest Jobs in Kenya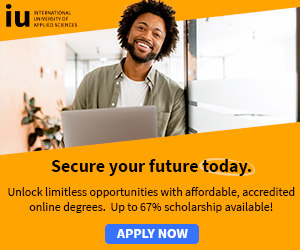 Job Ref:
ITAI021712
Job Title: International Technical Advisor I (Chief Engineer)
Job Type: Full-time
Location: Juba, Sudan
Description
Education Development Center (EDC) is one of the world's leading nonprofit research and development firms.
Established in 1958, EDC designs, delivers and evaluates innovative programs to address some of the world's most urgent challenges in education, health, and economic opportunity.
Essential Functions
The person in this position serves as the Chief Engineer for SRS's FM station in Juba, South Sudan and for its network of repeater and translator stations throughout the country.
The person in this position is expected to communicate clearly and courteously; to develop and maintain positive relationships with clients, consultants, collaborators, co-workers, field sites, and funders; and to work respectfully with EDC colleagues.
The job requires adherence to EDC policies & procedures.
The International Technical Advisor (I)
Is responsible for partnering successfully with Chief of Party, SRS FM Station Manager, Principal International Technical Advisor, and home office project director and with Business Services, expatriate and local staff.
Helps represent EDC and the project in the host country, interfacing with various ministries, or other government leaders, the funder, and others; builds positive client, vendor, and funder relations.
Demonstrates diplomacy and leadership to foster an atmosphere of teamwork, productivity, creativity, fairness, equity, and innovation, in support of EDC's commitment to diversity. Negotiates and mediates effectively.
Interacts with large numbers of program participants or team members, guiding feedback exchanges, facilitating problem-solving, and providing expertise.
Troubleshoots problems and proposes solutions.
Oversees technical coordination; secures consensus on priorities and competing work demands.
Fosters excellent communications among all parties, including with EDC home offices.
Implements regulatory compliance directives appropriate to the host country & funder.

General Description:

The International Technical Adviser I will provide training, professional advice and guidance in media infrastructure planning and installation, with expertise in remote radio station establishment and technical repairs.

In addition the CE will provide advice on SRS Information Technology infrastructure to the SRS Chief Technician and IT Coordinator.

The CE will train and build capacity for all technical systems to be maintained by local staff.

Specific Responsibilities:

Engineering Duties:
Manage all technical aspects of installation and set up of new repeater and translator radio stations, including technical design, procurement and installation.
Installation of a Drama Studio and interconnection with existing studios.
Management advice and capacity building of local technical and IT staff.
Advise on curriculum development in all technical areas. Oversee production of a technical handbook for use by SRS technical staff.
Support technical development and maintenance of radio network signal distribution.
Advise on design and implementation of IT infrastructure, management and policies.
Prepare and assemble materials for monthly and quarterly reports, in compliance with donor guidelines.
Report to and strategize with Chief of Party on all technical matters.
Attend Management Committee Meetings and other meetings, as needed.
Perform other duties, as assigned.

The International Technical Advisor will be based in Juba, South Sudan, but will travel to Nairobi, Kenya, as warranted.

Qualifications

This position requires educational achievement; writing skills; demonstrable initiative, creativity, and flexibility; ability to work independently and effectively in groups; and strong interpersonal & organizational skills.

Specific requirements:
Masters degree in electrical engineering and/or Information Technology and/or Bachelors degree in electronics and/or communications engineering.
5 – 8 years previous experience in:

- design and/or installation of AM or FM radio stations.

- technical project management.

- project budget management.

- developing and/or delivering technical and production training in a development context desired.
Experience with Axia Livewire technology a plus.
Experience with programming of AudioVAULT automation system a plus.
Experience designing and managing Information Technology systems and infrastructure.
Experience living and working in a hostile/difficult environment an advantage.
Ability to handle multi-faceted programs.
Ability to adjust to shifting internal circumstances or political circumstances and re-design technical and implementation activities accordingly.
Sensitivity to cross-cultural dynamics in the work place.
Experience working with community organizations preferred.
Ability to handle multi-faceted programs.
International experience required; experience in a developing country essential
Capacity to work in difficult conditions and function well under pressure
English language a must; Arabic or local language skills desirable.

How to apply

No phone calls, please

EDC is an Affirmative Action / Equal Opportunity Employer (M/F/D/V) and a smoke-free workplace

For more: Jobs in Kenya » Jobs Kenya » Kenyan Jobs » Latest Jobs in Kenya

List of NGO Jobs, International Jobs, development jobs and other Job Opportunities, international development jobs, local jobs vacancies & jobs opportunities; opportunity jobs.