ECOPOLIS Graduate Research & Design Awards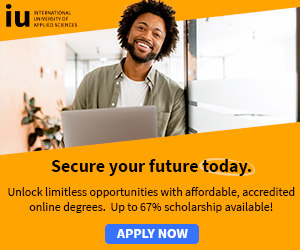 As part of its strategy to create knowledge and unleash potential innovations, Urban Poverty and Environment Program (UPE) has launched the IDRC ECOPOLIS Graduate Research and Design Awards with the goal of promoting research and design projects that help lighten the environmental problems borne by the urban poor and enhance their financial, human, resource, and social and political assets.
Awards will be granted to cover expenses related to Master- or Doctoral-level research and design projects in developing countries where the candidate has formed a partnership with local academic institutions, such as universities, and non-academic organizations.
Research Awards will support field expenses for studying a theme included in UPE's priorities and will not necessarily include a design aspect.
Design Awards must include a research aspect, but the research will be oriented to informing a design project. A design project is one that partly or completely conceives, lays-out, or prepares something physical that would be developed, constructed, implemented, or demonstrated.
NUMBER, VALUE AND DURATION OF AWARDS
Up to a maximum of 5 research awards at a maximum value of CA $ 20,000 per award as well as a maximum of 5 design awards at a maximum value of CA $ 40,000 per award are available for distribution by the Centre, at its discretion and subject to the Evaluation Criteria.
The Design Awards will cover justifiable field work expenses (up to CA $ 20,000) to conduct research that informs and documents the development, construction, implementation, or demonstration model of the proposed design (up to CA $ 20,000).
Award duration shall correspond to the period of field work, which must be at least 3 continuous months and no more than 12 months in duration.
After completion of the research or design project, a budget of up to $4,000 per selected candidate will be available to attend an international conference or exhibition where the research findings or design project will be presented

APPLICANT ELIGIBILITY:
The application form must be duly completed and include all the necessary attachments contained in the Checklist, including but not limited to the applicant's research proposal and budget
All applicants must either be Canadian citizens, have permanent resident status in Canada or be citizens of a Developing Country
All applicants must be registered in a graduate program at a recognized university which provides training and supervisory expertise in the field of the proposed research for the duration of the award period
All applicants' research and/or design proposals must be in pursuit of their master's or doctoral theses and must have already been approved by their thesis committee and represented for that matter by their primary thesis supervisor serving on this thesis committee
The proposed field work must take place in a Developing Country prior to July 15, 2010
All applicants must be affiliated with at least one academic institution in the Developing Country in which the proposed research or design will take place.

Applications will be accepted in English and in French ONLY.

All Email applications should be sent to: cta[at]idrc.ca. For more information and application materials, visit: ECOPOLIS Graduate Research & Design Awards

African Scholarships » Undergraduate Scholarships » African Women Scholarships & Grants » Developing Countries Scholarships » Erasmus Mundus Scholarships for Developing Countries » Fellowship Programs » Funding Grants for NGOs » Government Scholarships » LLM Scholarships » MBA Scholarships » PhD and Masters by Research Scholarships » Public Health Scholarships - MPH Scholarships » Refugees Scholarships » Research Grants » Scholarships and Grants

Scholarships for African Students » Undergraduate Scholarships » African Women Scholarships & Grants » Developing Countries Scholarships » Erasmus Mundus Scholarships for Developing Countries » Fellowship Programs » Funding Grants for NGOs » Government Scholarships » LLM Scholarships » MBA Scholarships » PhD and Masters by Research Scholarships » Public Health Scholarships - MPH Scholarships » Refugees Scholarships » Research Grants » Scholarships and Grants

Scholarships in Australia » Scholarships in Austria » Scholarships in Belgium » Scholarships in Canada » Scholarships in Germany » Scholarships in Italy » Scholarships in Japan » Scholarships in Korea » Scholarships in Netherlands » Scholarships in UK » Scholarships in USA