ECHO Jobs 
Jobs in Africa » Jobs Africa » Careers in Africa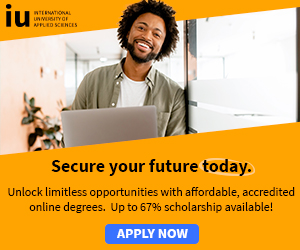 Country » Kenya 
Flight Coordination Programme Assistant
Overall Purpose
The European Commission's Directorate General ECHO, is the European Commission Department responsible for financing humanitarian assistance and civil protection.
ECHO finances a range of partners, which include NGOs, UN agencies and the Red Cross Movement, to provide assistance to people affected by both natural and man-made disasters.
The European Commission runs a vital air service – ECHO Flight – supporting humanitarian operations in the Great Lakes region and the Horn of Africa.
It is a free humanitarian air service operating from Goma and Bunia in the Democratic Republic of Congo (DRC) and Nairobi, in Kenya.
The ECHO Office in Nairobi is a dynamic hub, providing technical support to ECHO's operations in Eastern, Central and Southern Africa.
This is a Grade II Local Staff position based in Nairobi
Duties Responsibilities
The Programme Assistant (PA) will work in the Regional Support Office for East, Central and Southern Africa, and will assist ECHO's international staff to provide high quality technical service to ECHO's partners throughout the region, with a particular focus on the ECHO Flight Project.
The PA will be required to assist in the implementation of the ECHO Flight project; as well as advisory role for aviation related matters.

The Program Assistant will focus on:-
Requests for access to ECHO Flight service. S(he) will perform a close monitoring of specific activities in aviation which are performed by the operator contracted by DG ECHO;
Validation of temporary applications for authorization and the staff lists, updating priority and staff lists, access validation, and physical checks of the quality and safety of ECHO Flight service;
Participating in monitoring meetings including user groups, aviation forums, meeting with operators, and humanitarian air service provider's coordination meetings;
Providing statistics: users satisfaction, service quality, occupancy rates, budget follow up, flight hours, ledgers;
Reporting: incident reports, follow up of Minimum Guaranteed Hours (MGH), monthly and quarterly reports;
Public Relations: maintain communication lines with users and operators, solving eventual problems.
S/He must always reflect a positive attitude and must respect confidentiality.

The position role may require significant travel throughout the region.

Required Qualifications
Minimum Diploma qualification in Logistics, Administration or other relevant field;
Minimum of five years work experience in the humanitarian sector in the fields of Logistics, Administration or Operations;
Good command of written and spoken – English and French are required;
Experience in IT software packages with specific proficiency in Microsoft excel;
Work experience outside Kenya in an international setting is an advantage;

Required Skills
Personal initiative; ability to work both independently and in a team, with ability to set priorities;
Demonstrated analytical capacity, and drafting ability;
Commitment, determination, reliability and a high degree of personal integrity discretion;
Ability to clearly and concisely convey information to others.

How to Apply

The position is open to nationals and other residents of Kenya with a valid working permit.

The contract is initially for one year with the possibility of renewal subject to a probationary period.

Application plus detailed CV of the interested candidate should be sent to the Human Resources by e-mail to echo-administration.nairobi [at] echofield.eu. (Subject clearly marked: "REF: PA ECHOFLIGHT'")

Candidates who will not have been contacted should consider that they have not been selected.

Applications which do not meet minimum requirements will be automatically rejected.

For more job information and application materials, see; Jobs in Africa » Jobs Africa » Careers in Africa