Dream becomes reality to benefit children in Kenya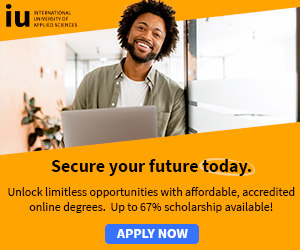 By BILL OSINSKI
The Atlanta Journal-Constitution
Published on: 21st April
Gwinnett teens will dance so that children in the drought-stricken Great Rift Valley of Kenya can play and eat.
Five freshmen at Parkview High School in Lilburn have become concert promoters to benefit a church-related mission, The Kenya Project.
Robi said he has been especially impressed by the contributions of the young people, who aid the overall effort by going on the mission trips and by coming up with fund-raising projects like the concert.
"It shows their dedication," Robi said. "It shows they want to reach out across the world to kids they don't even know, kids they might never meet."
This year, Taylor could not go on a summer mission trip to Kenya, as she has done in previous years. That caused her to have a vivid dream.
"I saw a band playing, my friends were there, and it was in Kenya," she said.
About as soon as she woke up, Taylor started about making her dream a reality. She called four of her best friends, and they got together for a brainstorming session. The others got behind Taylor's concert idea. They got the approval of the board of The Kenya Project, but they had to do the legwork themselves.
Taylor went to the Web site of Unhindered, a gospel-rock group and one of her favorite bands. She sent in an e-mail, saying she'd like to talk to them about a benefit concert. Then, she went to one of their concerts and introduced herself, saying, "I'm the girl from the e-mail."
Taylor and her friends were able to get a commitment from the band, at a discounted rate.
"It's impressive that young people are getting together to do something that has an international impact," said Christian Paschall, the band's drummer. "It touches our hearts that kids from the suburbs are getting help to Kenya."
Next, the teen promoters solicited and received a $1,000 grant from Chick-fil-A Corp. to help defray concert costs. Taylor's mother is an attorney for Chick-fil-A, but the youths handled the proposal themselves.
They also passed around promotional fliers at their school. "Some people laughed at us, but others thought it was pretty cool," said Cara Causey, a member of the concert committee. "Some people got excited about it and took some fliers to pass around."
Sam (short for Samantha) White, said it has made her feel good to know that the concert will benefit some truly needy people in Kenya. It also was neat that the concert is almost entirely a teen-generated pro-ject, she said.
"It's just great knowing people our age can do something like this, and have an impact on other people so far away," Sam said.
Scholarships for African Students
»
Undergraduate Scholarships
»
African Women Scholarships & Grants
»
Developing Countries Scholarships
»
Erasmus Mundus Scholarships for Developing Countries
»
Fellowship Programs
»
Funding Grants for NGOs
»
Government Scholarships
»
LLM Scholarships
»
MBA Scholarships
»
PhD and Masters by Research Scholarships
»
Public Health Scholarships - MPH Scholarships
»
Refugees Scholarships
»
Research Grants
»
Scholarships and Grants
Scholarships in Australia » Scholarships in Austria » Scholarships in Belgium » Scholarships in Canada » Scholarships in Germany » Scholarships in Italy » Scholarships in Japan » Scholarships in Korea » Scholarships in Netherlands » Scholarships in UK » Scholarships in USA