Drama for Life Undergraduate & Postgraduate Scholarships

Undergraduate Scholarships » International Scholarship » University Scholarship Funding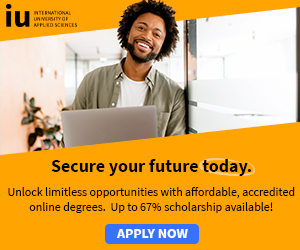 Drama for Life Undergraduate & Postgraduate Scholarships:
Drama for Life (DFL) is a programme at The University of the Witwatersrand "Wits School of Arts" that aims to enhance the capacity of communities to take responsibility for the quality of their lives.
The full-time programme offers Undergraduate Applied Drama Courses under Bachelor of Arts in Dramatic Art BADA, Advanced Diploma, Honours, Masters, Post Graduate Diploma and PhD courses that build capacity in HIV and AIDS education through applied drama and theatre.
The DFL approach is appropriate to current social realities and cognizant of the rich indigenous knowledge of Africa.
DFL alumni are from 15 African countries successfully work as theatre practitioners, lecturers, social workers, project managers and life skills trainers.
Through Performing Arts, DFL focuses on:
Capacity Development in HIV and AIDS Education, Activism and Therapy
Peace Building, Transformation and Diversity Management
Human Rights and Social Justice
Environmental Sustainability

Drama for Life aims to become Africa's foremost leader in an Integrated Arts Training, Practice and Research approach to health, socio-economic political and environmental transformation.

DFL has alumni and scholars from Botswana, Cameroon, Ghana, Kenya, Namibia, Swaziland, Lesotho, Mozambique, Malawi, Tanzania, Zambia, Rwanda, South Africa, Uganda and Zimbabwe.

What DFL Offers:

1. A study-programme that enables you to realize social and community change using the methods of Applied Theatre and Drama.

2. A unique education package including courses like Theatre for Human Rights, Drama Therapy and Applied Drama and Theatre Studies.

3. The possibility to graduate with a Bachelor's Degree in Dramatic Art, an Advanced Diploma, Honours, Postgrad Diploma, Masters or PhD-degree at the Drama for Life programme at Wits School of Arts

What you need to qualify:

1. Four year Bachelor's Degree in Dramatic Art or related fields.

2. Or experience in Performing, Theatre making, Arts Managing, Arts Educating, Arts Therapies, Drama Facilitating.

3.Or experience in working in Capacity Development, HIV/AIDS, Civic Society or Health Education

For more information and application, see: Drama for Life Undergraduate & Postgraduate Scholarships

For more Scholarship grant, see: Free scholarships

More: Undergraduate Scholarships » International Scholarship » University Scholarship Funding