Dr. George Rosenkranz Prize for Health Care Research in Developing Countries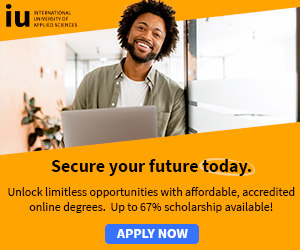 International Awards » Research  Awards » Prizes for Developing Countries
The Rosenkranz Award winner will receive US$100,000 over two years.
This stipend will provide its recipient with support that may include-but is not limited to-research costs, defrayment of travel expenses and publication costs.
The Rosenkranz selection committee, will also serve as mentors to the recipient, advising on research concepts and providing a greater network of health insiders.
At the end of the award, the Rosenkranz recipient will present research findings accomplished with stipend support.
Beyond the two years of funding, the Rosenkranz recipient will remain part of the Rosenkranz Award network.
The award will be given at a dinner in the spring of 2010. Dr. Rosenkranz, his family and the selection committee will be present for the event.
Eligibility:
The Rosenkranz Prize is intended for young Stanford researchers-research associates, postdoctoral students, early-career faculty-- whose work focuses on improving healthcare access in the developing world.
The recipient can come from the disciplines of science, engineering, medicine, health policy, environmental and earth sciences, political science, economics, law, business, the humanities, or from any multidisciplinary partnership that combines these disciplines.
All applicants must be enrolled in or employed by Stanford during the duration of the two-year award.
In the current scientific climate, most NIH grants go to established researchers.

The Rosenkranz Prize aims to stimulate the work of Stanford's bright young stars-researchers who have the desire to improve healthcare access in the developing world, but lack the resources.

Deadline: 1st February

For more award information and application, see: Dr. George Rosenkranz Prize for Health Care Research in Developing Countries Website

For more: International Scholarships » International Awards » University Awards

Scholarships for African Students » Undergraduate Scholarships » African Women Scholarships & Grants » Developing Countries Scholarships » Erasmus Mundus Scholarships for Developing Countries » Fellowship Programs » Funding Grants for NGOs » Government Scholarships » LLM Scholarships » MBA Scholarships » PhD and Masters by Research Scholarships » Public Health Scholarships - MPH Scholarships » Refugees Scholarships » Research Grants » Scholarships and Grants

Scholarships in Australia » Scholarships in Austria » Scholarships in Belgium » Scholarships in Canada » Scholarships in Germany » Scholarships in Italy » Scholarships in Japan » Scholarships in Korea » Scholarships in Netherlands » Scholarships in UK » Scholarships in USA