Distance Learning MA Scholarships
Distance Learning MA Scholarships; Masters scholarships for international students from developing countries. Find masters degree scholarships - MA scholarships for international students.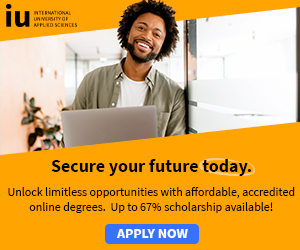 MA Scholarships for East African Students: Master's Degrees Scholarships
The Commonwealth Distance Learning Scholarship (CDLS) awards are offered by Institute of Education University of London in collaboration with the Aga Khan Foundation and the Commonwealth scholarship Commission in the UK.
These awards cover the cost of tuition fees for the MA, travel and living expenses for a short period of study in London.
Courses covered by the scholarships
MA in Education and International Development
MA Education, Health Promotion and International Development
MA Educational Planning, Economics and International Development
MA Education, Gender and International Development

CDLS awards are open to prospective students from Kenya, Tanzania and Uganda. The closing date is 27 March.

Key features of the CDLS:
Two years of part-time study, (a combination of distance learning and face to face modes)
The first year and one term is spent studying at least two modules online in your home country
This is followed by study at the Institute of Education in London (January - March) during which students complete the remaining modules
Students then return home to complete their dissertation or report
In total students usually undertake 4 modules and a dissertation.

Distance Learning MA Scholarships Eligibility Criteria
A degree course from a recognised university in education, economics, development or related studies – minimum 2nd Upper Class
Prospective students must be citizens and residents of Kenya, Tanzania, Uganda and Rwanda
Relevant experience in a developing country context
Experience in contributing to change at the national and/or international levels
Must be proficient in English language (shortlisted applicants may be required to take an English language proficiency exam)

For more information and the distance learning scholarships application details, see; Distance Learning MA Scholarships

Scholarships for African Students » Undergraduate Scholarships » African Women Scholarships & Grants » Developing Countries Scholarships » Erasmus Mundus Scholarships for Developing Countries » Fellowship Programs » Funding Grants for NGOs » Government Scholarships » LLM Scholarships » MBA Scholarships » PhD and Masters by Research Scholarships » Public Health Scholarships - MPH Scholarships » Refugees Scholarships » Research Grants » Scholarships and Grants

distance learning MBA scholarships - distance learning scholarships developing countries - distance learning scholarships for African students - distance learning scholarships - distance learning MA translation - distance learning MA English - distance learning MA psychology - MA state scholarships - MA nursing scholarships - MMA scholarships - masters degree scholarships - medical assistant scholarships - MA grants - MA financial aid - MA college grants