Dissertation Writing Scholarships for Muslims

Scholarships for Muslims » Academic Scholarships » Education Scholarships for Muslims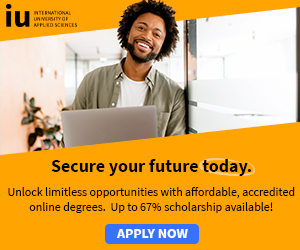 Dissertation Writing Scholarships for Muslims: The Institute of Ismaili Studies welcomes application from graduate students in the field of Islamic Studies who are researching an Ismaili topic for its Dissertation Writing Scholarship.
This scholarship carries a stipend of £3000 (or local equivalent), and has been established to assist promising graduate research students and doctoral candidates to complete their fieldwork or dissertation.
Application Process
Please send the following information to the address below by post:
Letter of current standing from principal supervisor in the applicant's doctoral programme.
Current CV
Three academic references (to be submitted on letterhead in sealed envelopes with referee's signature across the seal).
Doctoral Research Proposal of not more than 2000 words. The proposal should indicate the topic of research, dissertation title, and discuss the importance of the study.

Deadline: 21 October.

For further details, search at; Dissertation Writing Scholarships for Muslims

More; Scholarships for Muslims » Academic Scholarships » Education Scholarships for Muslims