Destitute boy is KCPE champ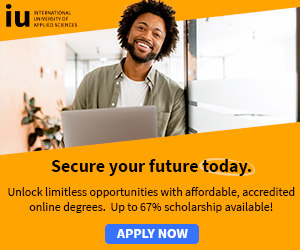 News
Sunday, January 3, 1999
By JOSEPH SARONGE
Young Amos Otieno Odero emerged the best candidate in last year's Kenya Certificate of Primary Education (KCPE) examination.
Odero, a 14-year-old pupil at Bungoma DEB Primary School, scooped 655 points, losing only 45 out of 700 marks.
Scored 98 marks in English, 87 in Kiswahili, 91 in Maths, 93 in Science and Agriculture, 96 in Geography, History and Civics (GHC), 99 in Arts, Craft and Music, 91 in Home Science and 91 in Business Education.
Odero, who did not know how well he had done until Friday evening after the Sunday Nation team in the company of his father, Mr Alexander Olele Odero, traced him to his rural home in Siaya, was overjoyed.
The boy, who was at home with his mother, clenched his fists and danced spiritedly when his father disclosed the results to the family and why the Sunday Nation team had visited the home.
He immediately announced that he would like to become a doctor.
"I did this for my father and mother who have sacrificed everything for me. I am very happy. I will be a doctor. That is my dream," said the 14-year-old boy.
Inside a grass-thatched house in rural Ugunja, Siaya District, Otieno's mother, Mrs Elizabeth Owano, hugged her son several times as they all burst into song and dance.
"Nyathina okalo penj. Nyasaye duong' Amor ahinya. Mitoka obiro eyi dala ka nikech Otieno. (My child has passed his examinations. God is great and I am indeed happy. A vehicle has for the first time come to our home because of Otieno)," said the overjoyed mother.
His father, Mr Alexander Olele Odero, who is a bread hawker in Bungoma and who has lived with the boy in a 10 by 10-foot mud house with no electricity at the Usio slums of Bungoma town during the boy's school days, said he saw the results earlier but hesitated to tell his son because he was worried about school fees.
"I could not tell my son the results immediately because as you can see, I am a poor man who only sell bread to my fellow slum-dwellers. My plans were to take him for a carpentry course because I am unable to pay school fees," said Mr Olele.
The headmistress of Bungoma DEB, Mrs Berlina Munyasia, said she knew the boy would do very well.
"He was a very bright boy. Teachers feared to go to class unprepared because he would shoot very difficult questions which would embarass them," said Mrs Munyasia.
She said the boy broke the school's best record of 452 points since 1995. Last year the school had a mean score of 429.92.
His former English language teacher, Mrs Beatrice Wafula, described him as a boy in a class of his own. The second boy in his class, Fredrick Weboko, only managed 609 points, a difference of 46 points.
The boy attributed his success to the good care taken of him by his father despite the economic hardships they faced in Bungoma.
"I thank my teachers especially my class teacher, Mrs Elizabeth Owano, and headmistress, Mrs Berlina Munyasia, for they would buy me food when I was hungry and buy other things required in school," he says.
Probably, the most striking thing about the boy was that he answered questions from journalists with ease.
Unlike other children, the boy's day started at 4 am every day during his school days. He would study using a lantern lamp from about 4.30 am to six, cook breakfast for his father and leave for school while his father was still asleep.
The father frankly admitted that at times, they would go without meals as what he earned was not enough.
While in school, the boy would sometimes go without lunch. Instead he would chew sugar-cane before resuming afternoon lessons.
During the games period in the evening, he would join his fellow pupils in playing football made of polythene paper.
The lessons ended at six and by about 7 pm he would be home ready to fetch water, buy food and make supper.
He would trek daily for four kilometres from school to their slum house in Bungoma town.
Because they lived in a noisy place among drunkards and hoodlums, the little boy opted to sleep every day after meals without studying to await the dawn when everything was dead quiet.
Life with his father throughout his eight years in primary school was no bed of roses in other ways.
They shared a bed and sat in turns on the single stool leaning on a study table that doubled up as a dining table. When his father was not using the table, he would sit on it studying and when his father wanted it, he would go out and play. That was his life.
According to Mzee Odero, the boy was not a bookworm; he only read before dawn.
Otieno is the last-born in a family of six. His eldest sister, Lilian, who is a nurse could not join university four years ago for lack of fees, although she had qualified. Instead, she opted to join the nursing profession.
According to head-teacher Munyasia, it was rumoured that during the holidays, Otieno would go to other schools and teach maths.
"I taught the boy CRE in Standard Four. I do not remember punishing the boy even once for misbehaviour," she says.
Otieno was well-known for keeping a low-profile in school. He never wanted to be a headboy or even a class prefect.
Otieno has proved to all Kenyans that despite hardships, interest in studies and respect for teachers can work magic.
According to the head-teacher, it is everyone's hope that the boy will be able to continue with studies. he has already applied for a place at Starehe Boys Centre and the reply was positive.
"We wrote to Starehe and the reply was positive. It is our hope that he goes there as he is a poor boy and cannot afford the fees in other secondary schools," she says.
Scholarships for African Students
»
Undergraduate Scholarships
»
African Women Scholarships & Grants
»
Developing Countries Scholarships
»
Erasmus Mundus Scholarships for Developing Countries
»
Fellowship Programs
»
Funding Grants for NGOs
»
Government Scholarships
»
LLM Scholarships
»
MBA Scholarships
»
PhD and Masters by Research Scholarships
»
Public Health Scholarships - MPH Scholarships
»
Refugees Scholarships
»
Research Grants
»
Scholarships and Grants
Scholarships in Australia » Scholarships in Austria » Scholarships in Belgium » Scholarships in Canada » Scholarships in Germany » Scholarships in Italy » Scholarships in Japan » Scholarships in Korea » Scholarships in Netherlands » Scholarships in UK » Scholarships in USA