Deans Latin America and Africa Scholarship
MBA Scholarships » University Scholarships » Scholarships for African Students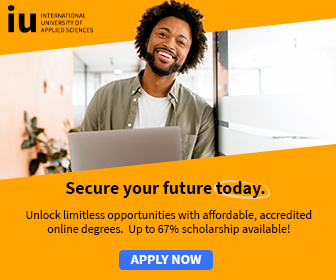 Deans Latin America and Africa Scholarships; The Dean's Latin America and Africa Scholarship is a scholarship awarded annually to an exceptional MBA from Africa.
Eligibility Criteria
To be considered for the Dean's Latin America and Africa Scholarship you must be accepted onto Oxford's MBA programme and be a citizen or permanent resident of the following countries:
Africa – Algeria, Benin, Botswana, Burundi, Burkina Faso, Cameroon, Central African Republic, Chad, Comoros, Congo, Côte d'Ivoire, Democratic Republic of the Congo, Djibouti, Egypt, Equatorial Guinea, Eritea, Ethiopia, Gabon, Gambia, Ghana, Guinea, Guinea-Bissau, Kenya, Lesotho, Liberia, Libya, Madagascar, Malawi, Mali, Mauritania, Mauritius, Morocco, Mozambique, Namibia, Niger, Nigeria, Rwanda, São Tomé and Príncipe, Senegal, Seychelles, Sierra Leone, Somalia, South Africa, Sudan, Swaziland, Tanzania, Togo, Tunisia, Uganda, Zambia, Zimbabwe.
Scholarship Application Requirements
Recipients of the award are expected to contribute to the School's marketing efforts in these regions and will be asked, when they are in full-time post-graduation employment, for a small donation to support future Scholarship recipients as the Dean is keen to create a culture of philanthropy within the Dean's Scholars.
Candidates who wish to apply for this award need only state their interest in the "scholarships" section of the Oxford MBA online application form.
For further details, and application materials, contact: Deans Latin America and Africa Scholarship
More: MBA Scholarships » University Scholarships » Scholarships for African Students
Scholarships for African Students
»
Undergraduate Scholarships
»
African Women Scholarships & Grants
»
Developing Countries Scholarships
»
Erasmus Mundus Scholarships for Developing Countries
»
Fellowship Programs
»
Funding Grants for NGOs
»
Government Scholarships
»
LLM Scholarships
»
MBA Scholarships
»
PhD and Masters by Research Scholarships
»
Public Health Scholarships - MPH Scholarships
»
Refugees Scholarships
»
Research Grants
»
Scholarships and Grants