DST - NRF Internship Programme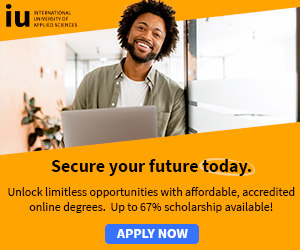 The Department of Science and Technology (DST) in partnership with the National Research Foundation (NRF) and the Southern African Research & Innovation Management Association (SARIMA), are sponsoring internships for young South Africans who wish to further their careers in research management, research support and administration.
Applications are invited from interested candidates, who hold at least a four-year degree (honours or equivalent) in the natural/applied sciences or the humanities.
Ten internship positions are available.
Successful applicants must be prepared to be placed at various Higher Education Institutions throughout South Africa and to participate in a structured work programme under the guidance of an experienced mentor.
Duration:
This internship opportunity is offered for 12 months only and all successful applicants are expected to sign an internship contract with the NRF.
Remuneration:
Salary: R 5 500 – R 6 600 per month, depending on qualifications.
How to Apply:
Applicants should submit:
A letter of application
Updated CV
Certified copies of original qualifications
Certified copies of academic transcripts (study records)
Certified copy of ID document.

Deadline: 15 April

For more information and application, visit: DST - NRF Internship Programme