DESY Fellowship Program for Young Scientists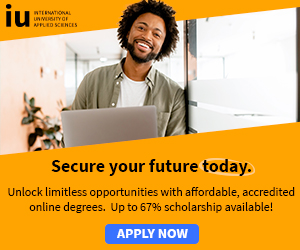 Oh Yes. This is for what we were waiting for. The Applications for the DESY Summer Student Program 2022 in Germany are now open.
This time the Program will be in Physical means it will be in Germany and all the Participants will travel to Germany.
DESY is an International Summer Student Program.
Applicants from all around the World are eligible to apply.
This is a Fully Funded Scholarship For International students in Germany.
The program will run in the Summers of 2022 from 19th July to 8th Sept 2022.
All the International Students Currently Enrolled in Undergraduate & Master's degrees can apply for this fully Funded Summer Student Program in Germany. Students with any Academic Background are encouraged to apply for this DESY summer school. The program doesn't need an IELTS/TOEFL Test.
The Students are required to participate in the Full Program. There will be parties, Fun, Tours as well as working experience in different academic fields at the Hamburg or Zeuthen (near Berlin) sites.
DESY will select 100 participants from around the world. All the expenses related to the program will be covered by DESY. The complete details about the DESY Summer Student Program 2022 in Germany are available below.
Financial Coverage
DESY Summer Students is covering all expenses for the selected 100 participants.
Allowances: DESY Summer Students will pay an allowance to cover living expenses for a single person.
1200 Euros/Month
Travel expenses: Travel expenses will be covered to and from Germany (Airfare Tickets)

Fields & Topics

The Participants will work on the following Fields under the DESY Program:
Physics
Biology
Chemistry
Crystallography
Materials and Geological Sciences
Computing and Engineering
Synchrotron Radiation on Molecules
Soft Matter
Solid-State and Nanomaterials

Required Documents

In the course of this application, you will have to upload a few documents. All documents should be in PDF format.
University Transcript
CV
2 Recommendation Letter

Eligibility Criteria
Applicants Must be Foreign Nationals from outside Germany.
Both Undergraduates & Master Students are Eligible
Applicants who already obtained a master-degree or will obtain a Master's degree in 2022 are not accepted.
Applicants should not have previously been at DESY as summer students.
Applicants should have a good working knowledge of English.
Basic computing skills are necessary.

How to Apply

All the applications will be submitted online.

For more information and application, see: DESY Fellowship Program for Young Scientists Website