Curriculum Developer, I-TECH - Tanzania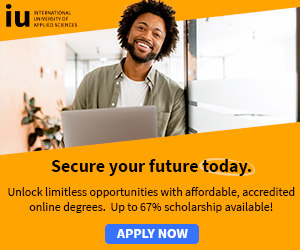 Employer:
International Training and Education Center on HIV (I-TECH)
Location: United Republic of Tanzania (Dar es Salaam)
Closing date: 10 Feb
Requirements:
Master's Degree in Public Health, Education, Social Work, International Development, or other closely related field with a focus on education, training and/or instructional design and/or extensive training experience in an international setting.
- 5 years work experience designing, developing, and/or editing professional-level training materials for adults
- Experience with international health-related topics, issues and challenges, especially related to work in resource-limited settings
- Strong organizational and planning skills
- Strong skill with Microsoft Word and Microsoft PowerPoint, and competency in Excel
- Strong editing skills and familiarity with the use of a style guide
- Excellent interpersonal, and written and oral communication skills in English
- Demonstrated track record of producing education materials and providing TA and training in the field.
- Capable and comfortable working independently on a fast-paced team.
- Excellent supervisory, interpersonal, and written and verbal communication skills (curriculum writing samples and sample curriculum development exercise may be requested)
- Ability to respond effectively to urgent requests, and to prioritize workload
- Strong initiative
- Commitment to building personal and organizational capacity, and to mentoring others
- Client-orientation and ability to productively and diplomatically interface with multiple country project managers and internal and external clients
Desired:
- Experience training adults in the area of HIV care and treatment, reproductive health, and/or sexually transmitted diseases strongly desired.
- Experience training trainers (TOT).
- Experience working in team settings, preferably in an international capacity;
- Experience with the evaluation of health education/training, and a commitment to building personal and organizational capacity.
- Knowledge of KiSwahili preferred.
Conditions of Employment:
This position is 1.0 FTE, based in Dar es Salaam, Tanzania. A 15 month contract is required with the possibility of extension to 18 months dependent on funding. Must be available and willing to travel within Tanzania, and up to 2-3 trips/year to regional or international meetings/conferences.
Vacancies Contact
Please apply through the University of Washington Employment Website - https://uwhires.admin.washington.edu/eng/candidates/default.cfm?szLocationID=88
use Req. number 40658
Scholarships for African Students » Undergraduate Scholarships » African Women Scholarships & Grants » Developing Countries Scholarships » Erasmus Mundus Scholarships for Developing Countries » Fellowship Programs » Funding Grants for NGOs » Government Scholarships » LLM Scholarships » MBA Scholarships » PhD and Masters by Research Scholarships » Public Health Scholarships - MPH Scholarships » Refugees Scholarships » Research Grants » Scholarships and Grants
Scholarships in Australia » Scholarships in Austria » Scholarships in Belgium » Scholarships in Canada » Scholarships in Germany » Scholarships in Italy » Scholarships in Japan » Scholarships in Korea » Scholarships in Netherlands » Scholarships in UK » Scholarships in USA