Cultivating Innovation: Solutions for Rural Communities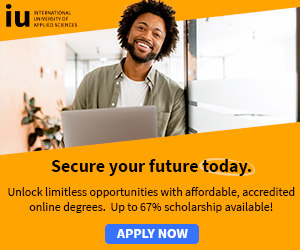 With funding from the Bill & Melinda Gates Foundation, Ashoka's Change makers has launched "Cultivating Innovation: Solutions for Rural Communities," a new collaborative competition designed to find innovative solutions that help to improve the quality of life in rural and farming communities.
The competition is open to all types of organizations (charitable organizations, private companies, or public entities) from all countries.
Change makers will consider all entries that demonstrate system changing solutions in agriculture and in the lives of rural citizens in sub-Saharan Africa, India, and around the world.
Entries must indicate growth beyond the stage of idea, concept, or research.
At a minimum, entries should be at the demonstration stage and indicate success.
The judges are only able to evaluate programs that are beyond the conceptual stage and have demonstrated a proof of impact, even at small scale.
The winners of the competition will be those entries that best demonstrate innovation, social impact, potential for replication, and sustainability.
Entries may be submitted in English, Spanish, French, or Portu- guese.
Online submissions will be accepted until May 13th.
At any time before this deadline, competition participants are encouraged to revise their entries based on questions and comments they receive in the Change makers community online discussion.
A panel of judges will select ten to fifteen finalists, and the Change makers community will then vote online to select three awardees to each receive a cash prize of $5,000.
For more information and application, visit: Cultivating Innovation: Solutions for Rural Communities
Scholarships for African Students
»
Undergraduate Scholarships
»
African Women Scholarships & Grants
»
Developing Countries Scholarships
»
Erasmus Mundus Scholarships for Developing Countries
»
Fellowship Programs
»
Funding Grants for NGOs
»
Government Scholarships
»
LLM Scholarships
»
MBA Scholarships
»
PhD and Masters by Research Scholarships
»
Public Health Scholarships - MPH Scholarships
»
Refugees Scholarships
»
Research Grants
»
Scholarships and Grants
Scholarships in Australia » Scholarships in Austria » Scholarships in Belgium » Scholarships in Canada » Scholarships in Germany » Scholarships in Italy » Scholarships in Japan » Scholarships in Korea » Scholarships in Netherlands » Scholarships in UK » Scholarships in USA Scholarships for African Students » Undergraduate Scholarships » African Women Scholarships & Grants » Developing Countries Scholarships » Erasmus Mundus Scholarships for Developing Countries » Fellowship Programs » Funding Grants for NGOs » Government Scholarships » LLM Scholarships » MBA Scholarships » PhD and Masters by Research Scholarships » Public Health Scholarships - MPH Scholarships » Refugees Scholarships » Research Grants » Scholarships and Grants
Scholarships in Australia » Scholarships in Austria » Scholarships in Belgium » Scholarships in Canada » Scholarships in Germany » Scholarships in Italy » Scholarships in Japan » Scholarships in Korea » Scholarships in Netherlands » Scholarships in UK » Scholarships in USA