Contest for Cartoonists and Artists 
Academic Awards » Educational Awards for Kenya » Non Profit Funds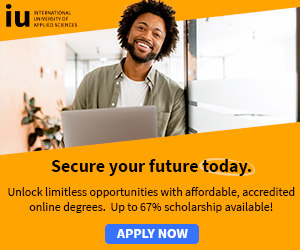 The Embassy of Spain in conjunction with the National Museums of Kenya is inviting cartoonists to join a
cartoon competition
for artists aged below 30 years.
Entries will be received during the opening hours of the Embassy; Monday- Friday, 8.30am- 3.30pm.
Contest Conditions
Each artists shoud send three original cartoons or strips on A4 size paper in either balck and white or in colour. Cartoons in any other size will not be accepted.
The artist should write his/ her full name, address and contact phone number at the back of each entry.
The cartoons should be dropped or received before the contest's closing date at the Embassy of Spain, in an envelope marked with 'Cartoon Competition' at the recepion of the Embassy (CBA Buillding, 3rd floor).

The cartoons must be preseted together with a page in which the artists will indicate his/ her personal contact details' full name and surname, dateof birth, gender, ID number, addres, telephone number, email address and any other publication or previous awards with references of his/ her artistic work.

Contest Prizes
First prize; sh 25, 000 and Award Certificate

Second Prize; sh 5, 000 and Award Certificate

Third Prize; Certificate of Participation and Commendation


The winers will be announded by the Spanish Ambasador to Kenya on November 24th at the opening cereony of a cartoon exhibition featuring Kenyan and Spanish cartoonists.

The winning cartoon (first prize) will be exhibited in the duration of the exhibiton at the Nairobi National Musem.

For inquires please contact the Public Programmer, National Museums of Kenya or the Cultural Department of the Embassy of Spain in Kenya.

Embassy of Spain Kenya


CBA building 3rd floor


Mara road, upper hill


P.O. Box 45503, 00100.


For more information and application see: Postgraduate Scholarships » PhD Scholarships » International Scholarships » Scholarships for study Abroad

Scholarships for African Students » Undergraduate Scholarships » African Women Scholarships & Grants » Developing Countries Scholarships » Erasmus Mundus Scholarships for Developing Countries » Fellowship Programs » Funding Grants for NGOs » Government Scholarships » LLM Scholarships » MBA Scholarships » PhD and Masters by Research Scholarships » Public Health Scholarships - MPH Scholarships » Refugees Scholarships » Research Grants » Scholarships and Grants

Scholarships in Australia » Scholarships in Austria » Scholarships in Belgium » Scholarships in Canada » Scholarships in Germany » Scholarships in Italy » Scholarships in Japan » Scholarships in Korea » Scholarships in Netherlands » Scholarships in UK » Scholarships in USA