Consolidated Bank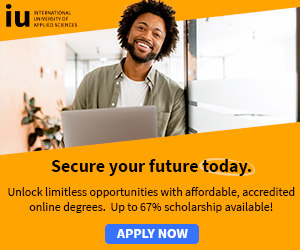 Customer Service Manager 
Consolidated Bank seeks recruit competent and highly motivated individuals for the following position:
Customer Service Manager
Reporting to the Head of Marketing & Customer Service, the successful candidate will be responsible for effectively managing the customer service function and supporting the corporate objective of achieving high levels of customer value and retention.
Core Duties & Responsibilities
Ensure best in class customer experience and support, as well as provide product and services expertise to maximize customer value.
Be the bridge that drives communication between business development and operations towards the common goal of high levels of service to the customer.
Establish, prioritize and manage the efficient flow of information necessary to ensure on time delivery of customer inquiries and maintain a high degree of collaboration and teamwork
Improves customer service quality results by studying, evaluating, and re-designing processes; establishing and communicating service metrics; monitoring and analyzing results; implementing changes.
Work closely with other departments to understand business requirements and collaborate on solutions that will result in continuous process improvements to simplify and streamline customer service functions
Ensure that customer requests are investigated, followed-up, and that they receive the correct response within the prescribed service level.
Manage and guide the operations of the customer service and call centre teams in order to efficiently respond to queries and complaints within satisfaction and delivery targets

Minimum Qualifications and Experience
Bachelor's degree in relevant field. Professional customer service, marketing and/or sales qualification such as CIM, MSK
Five years experience in sales, customer service or marketing role in the banking industry or other service oriented organisation.
Must be organised, analytical and take the concept of client confidentiality very seriously
Must have strong attention to detail and ability to make sound business decisions in a timely fashion
Excellent verbal and written communication skills with the ability to communicate at all levels internally and externally

Interested and suitably qualified individuals should forward their applications, enclosing copies of their academic and professional certificates, detailed CV indicating work experience, daytime contacts and addresses of 3 professionally relevant referees to reach the undersigned by Friday, 16th September.

Only short listed candidates will be contacted.

The Head of Human Resources

Consolidated Bank of Kenya Ltd

P.O. Box 51133 - 00200

Nairobi

Scholarships for African Students » Undergraduate Scholarships » African Women Scholarships & Grants » Developing Countries Scholarships » Erasmus Mundus Scholarships for Developing Countries » Fellowship Programs » Funding Grants for NGOs » Government Scholarships » LLM Scholarships » MBA Scholarships » PhD and Masters by Research Scholarships » Public Health Scholarships - MPH Scholarships » Refugees Scholarships » Research Grants » Scholarships and Grants

Scholarships in Australia » Scholarships in Austria » Scholarships in Belgium » Scholarships in Canada » Scholarships in Germany » Scholarships in Italy » Scholarships in Japan » Scholarships in Korea » Scholarships in Netherlands » Scholarships in UK » Scholarships in USA