Branch Manager,Corporate Dealer and Credit Officer  Job Vacancies at Consolidated Bank of Kenya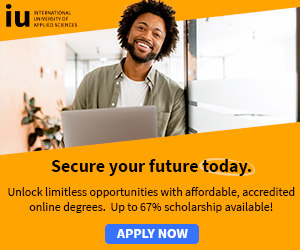 Consolidated Bank seeks recruit competent and highly motivated individuals for the following positions:
Branch Manager
Reporting to the Head of Retail & SME, the successful candidate will be responsible for running an effective and efficient branch leading to higher staff engagement, customer satisfaction, profitability and growth in line with the Bank's strategy.
Key responsibilities
a. Implement the Bank's strategy at branch level i.e. growth in customer base with concurrent growth in branch liabilities and assets.
b. Oversee customer service delivery, maintenance and improvement of Retail Banking service standards in order to ensure customer satisfaction and retention.
c. Formulate and implement branch business plans, forecasts and budgets and ensure their control and periodic reviews
d. Develop a high performing team committed to achieving success through each other.
e. Implement and monitor the operational risk management guidelines for the branch.
f. Support marketing initiatives and monitor and provide regular feedback on products performance.
g. Maintain the look, feel and physical security of the branch premises as well as staff and customers.
Qualifications and competencies
a. Be a holder of Bachelors degree in Business related field
b. Professional banking qualifications such as AKIB will be added advantage
c. Knowledge of operational procedures, procedures and legalities relevant to branch operations
d. At least 5 years' managerial experience in the banking industry
e. Strong selling, communication and presentation skills
f. Ability to lead teams and deliver business results
Corporate Dealer
Reporting to the Treasury Manager, the successful candidate will be responsible for managing client relationships and executing forex and money market transactions and ensuring clients have access to up to date market and pricing information.
Key Responsibilities
a. Selling and marketing of foreign exchange, money markets and other Treasury products to corporate customers
b. Relationship management for the Bank's Treasury corporate customers
c. To ensure efficient and prompt management of orders and execution of forex and money markets transactions
d. Providing continuous market update of product performance to assist corporate customers in making accurate investment decisions
e. Liaising with external intermediaries for execution of orders, settlement of trades and building relationships.
Qualifications & Competencies
a. Holder of Bachelors degree in Commerce, Finance, Banking and/or any business related field.
b. Must be members of ACI Kenya in good standing.
c. Must have a minimum of 4 years working experience in a busy Treasury department, two of which must be as a corporate dealer.
d. Must possess sound knowledge of Financial markets and instruments, as well as banking business at both corporate and industry level, along with a firm understanding of economic principles, financial markets and instruments.
e. Must be self-driven; possess excellent communication and interpersonal skills and negotiation skills.
Credit Officer
Reporting to the Branch Manager, the Credit Officer will be responsible for growing a quality loan book by ensuring quality service delivery to customers while enhancing bank profitability.
Key Responsibilities
a. End to end responsibility for preparing a credit proposal
b. Interacting with the clients for gathering approval requirements, financial statements and other inputs for performing the analysis.
c. Working with the Branch Managers to structure credit solutions, and then take end to end responsibility for facilitating credit approval and delivering product to the client – preparing high quality credit proposals, addressing credit concerns, supporting credit middle office in getting documents executed, ensuing compliance with internal and various regulatory policies .
f. Monitoring clients on an ongoing basis and preparing quarterly performance reviews for all borrowing clients
g. Providing all other post approval credit support as required
Qualifications and Competencies
a. Bachelor's degree in Business/Finance related field.
b. Good understanding and implementation of the credit policy and customer care.
c. Lending and customer care experience to create a balance between credit risk and customer service.
d. At least three (3) years experience in a credit function of a financial institution
e. Strong analytical skills
f. Excellent communication and presentation skills, with outstanding reporting skills
g. Solid understanding of financial reporting and ability to interpret financial information
Interested and suitably qualified individuals should forward their applications, enclosing copies of their academic and professional certificates, detailed CV indicating work experience, daytime contacts and addresses of 3 professionally relevant referees to reach the undersigned by Friday, 4th February 2011.
Only short listed candidates will be contacted.
The Head of Human Resources
Consolidated Bank of Kenya Ltd
P.O. Box 51133 – 00200
Nairobi
For more information and job applications, see: Consolidated Bank Kenya
Scholarships for African Students
»
Undergraduate Scholarships
»
African Women Scholarships & Grants
»
Developing Countries Scholarships
»
Erasmus Mundus Scholarships for Developing Countries
»
Fellowship Programs
»
Funding Grants for NGOs
»
Government Scholarships
»
LLM Scholarships
»
MBA Scholarships
»
PhD and Masters by Research Scholarships
»
Public Health Scholarships - MPH Scholarships
»
Refugees Scholarships
»
Research Grants
»
Scholarships and Grants
Scholarships in Australia » Scholarships in Austria » Scholarships in Belgium » Scholarships in Canada » Scholarships in Germany » Scholarships in Italy » Scholarships in Japan » Scholarships in Korea » Scholarships in Netherlands » Scholarships in UK » Scholarships in USA