Looking for Community Based Projects in Kenya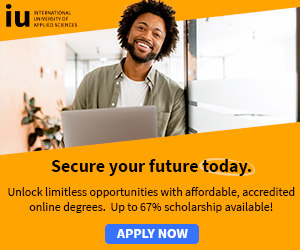 Advance Africa has been sending international volunteers to several African countries for the past 4 years.
Most have been trained personnel in various disciplines.
We work with individuals, universities, churches and other organizations abroad in sending volunteers to projects in Africa.
One of our partners is looking at sending volunteers to a big community based project in Kenya.
The project:
­ - Must give volunteers an opportunity to be immersed in the local community/culture

­ - Must be within easy reach of a suitable medical centre

­ - Must have failsafe communications (i.e. telephone, strong mobile phone signal)

­ - Must be in an area/community that is safe and secure for volunteers (with respects to political stability, crime, natural disasters, etc)

­ - Must be community-based and locally run
­ - Must be appropriate for a group of volunteers with mixed/limited skills

­ - Must provide a clear benefit to the local community ­ - Must not displace local workers

- Must be able to accommodate up to 16 volunteers at a time.

­ - Must be sustainable and long-term (i.e. able to operate for a minimum of 1 year and accommodate a minimum of 5-6 subsequent groups of volunteers)

­
The range of projects to which we are currently sending volunteers includes construction, education, conservation, etc. Most existing projects involve an element of physical work (such as building), as well as an element of community work (such as youth work).
We are currently interested at looking at big projects within a wide range of areas, including child care & teaching (e.g. orphanages) and health (e.g. malaria prevention or HIV/AIDS projects).
If you are involved in or run such a project, please get in touch as soon as possible. Email details to: joe [at] advance-africa.com
Successful projects will receive the first group of volunteers in January. Due to the preparations and paperwork involved, we are unlikely to look at more projects after 20th November.
Scholarships for African Students
»
Undergraduate Scholarships
»
African Women Scholarships & Grants
»
Developing Countries Scholarships
»
Erasmus Mundus Scholarships for Developing Countries
»
Fellowship Programs
»
Funding Grants for NGOs
»
Government Scholarships
»
LLM Scholarships
»
MBA Scholarships
»
PhD and Masters by Research Scholarships
»
Public Health Scholarships - MPH Scholarships
»
Refugees Scholarships
»
Research Grants
»
Scholarships and Grants
Scholarships in Australia » Scholarships in Austria » Scholarships in Belgium » Scholarships in Canada » Scholarships in Germany » Scholarships in Italy » Scholarships in Japan » Scholarships in Korea » Scholarships in Netherlands » Scholarships in UK » Scholarships in USA