Liverpool Hope University Commonwealth Shared Scholarships in UK
UK College Scholarships » UK Academic Scholarships » Education Scholarships in UK » Scholarships for UK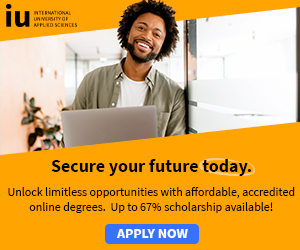 Liverpool Hope University Commonwealth Shared Scholarships for MA degrees.
Commonwealth Shared Scholarships, set up by DFID in 1986, represent a unique partnership between the United Kingdom government and UK Universities.
Since their inception more than 2,500 students from developing Commonwealth countries have been awarded Shared Scholarships.
Without these awards they would not otherwise have been able to benefit from UK higher education.
Commonwealth Scholars use their UK higher education experience to gain skills and knowledge to assist in the development of their home country.
Liverpool Hope University is proud to announce it will award one Commonwealth Shared Scholarship to an applicant in MA International Perspectives on Education in September.
The Department for International Development and Liverpool Hope University will jointly meet the full costs of an award holder's study in the United Kingdom including tuition fees, return air fares to and from the United Kingdom, and monthly stipend.
UK Degrees Scholarships Eligibility
Candidates are normally expected to hold a first degree at either first class or upper second-class level.
Sponsoring institutions must confirm that candidates are sufficiently fluent in written and oral English to pursue their proposed studies immediately, as no pre-course English Language Teaching is available under these awards.
Candidates who have already studied for one year or more in a developed country or who possess sufficient resources to self-fund, are not eligible for an award.
Candidates must certify in writing that they: are nationals of a Commonwealth developing country, and not at present living or studying in a developed country, have not undertaken studies lasting one year or more in a developed country, are not at present employed by a national Government department or parastatal organisation, are themselves, or through their families, unable to pay to study in the United Kingdom and will return to their home country as soon as their award comes to an end.

The commission will only consider requests to extend leave to remain in the UK post-award for those wishing to move from master's to PhD study.

For more information and scholarship applications, see: Commonwealth Shared Scholarship More: College Scholarships » Academic Scholarships » Education Scholarships.

Scholarships for African Students » Undergraduate Scholarships » African Women Scholarships & Grants » Developing Countries Scholarships » Erasmus Mundus Scholarships for Developing Countries » Fellowship Programs » Funding Grants for NGOs » Government Scholarships » LLM Scholarships » MBA Scholarships » PhD and Masters by Research Scholarships » Public Health Scholarships - MPH Scholarships » Refugees Scholarships » Research Grants » Scholarships and Grants

Scholarships in Australia » Scholarships in Belgium » Scholarships in Canada » Scholarships in Germany » Scholarships in Italy » Scholarships in Japan » Scholarships in Korea » Scholarships in Netherlands » Scholarships in UK » Scholarships in USA