Commonwealth Scholarship and Fellowship

UK International Scholarships » UK University Scholarships » UK Education Scholarships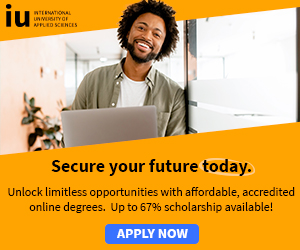 Commonwealth Scholarship and Fellowship; The Commonwealth Scholarship Commission in the United Kingdom (CSC) role is to offer opportunities to Commonwealth citizens to study in the UK and to identify UK citizens to study overseas, as part of the UK's contribution to the international Commonwealth Scholarships & Fellowships Plan.
The Commonwealth Scholarship and Fellowship Plan (CSFP) is an international programme under which member governments offer scholarships and fellowships to citizens of other Commonwealth countries.
The CSFP was established at the first Commonwealth education conference in 1959 and is reviewed by education ministers at their triennial meetings – the only scholarship scheme in the world to receive such high-level recognition.
The CSFP was set up to provide a framework through which any Commonwealth government could offer scholarships or career development opportunities to citizens of other Commonwealth countries.
The Commission supports full-time study at both Masters and doctoral level.
There are also opportunities for those studying for doctoral degrees in developing country universities to spend up to a year in the United Kingdom as part of their studies.
Commonwealth Scholarships for students from the developing Commonwealth to study in the United Kingdom are funded by the UK Department for International Development (DFID).
All applications should be made through a candidate's local Agency in their home country and you are advised to check with them before submitting an application to them in case they have eligibility criteria additional to the Commission's own criteria or any specific advice on how to make an application.
Each year, the Commission invites a number of academic institutions in developing countries to make nominations from amongst its academic staff and/or students (in the case of Split-Site Awards).
In most cases, nominations come from the University itself.
Commonwealth Scholarships Eligibility
Must be a commonwealth citizens, refugees or British protected persons.
Be permanently residence of a commonwealth country other than UK.
Be available to commence their studies in UK.
Hold by October of the preceding year before enrollment, a first degree of upper second class Honours standard or above.

For more information and application, visit: Commonwealth Scholarship and Fellowship Website

More: International Scholarships » University Scholarships » Education Scholarships Scholarships for African Students » Undergraduate Scholarships » African Women Scholarships & Grants » Developing Countries Scholarships » Erasmus Mundus Scholarships for Developing Countries » Fellowship Programs » Funding Grants for NGOs » Government Scholarships » LLM Scholarships » MBA Scholarships » PhD and Masters by Research Scholarships » Public Health Scholarships - MPH Scholarships » Refugees Scholarships » Research Grants » Scholarships and Grants

Scholarships in Australia » Scholarships in Belgium » Scholarships in Canada » Scholarships in Germany » Scholarships in Italy » Scholarships in Japan » Scholarships in Korea » Scholarships in Netherlands » Scholarships in UK » Scholarships in USA