Commerce and Economics graduates Scholarships

University Scholarships » International Scholarships » Education Scholarships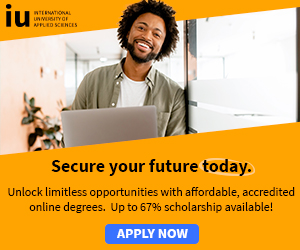 Commerce or economics graduates who wish to explore a career in journalism are invited to apply for scholarships for one year of study at the School of Journalism and Media Studies at Rhodes University in Grahamstown, South Africa.
The school's African Economics Journalism Center and the South African Reserve Bank are sponsoring the full-time scholarships for applicants who wish to study for a postgraduate diploma in journalism and media studies and specialize in economics journalism.
The scholarships are aimed to improve the quality of economic and business journalism in Africa through high-quality postgraduate teaching and training.
For more information or to apply,
email registrar [at] ru.ac.za,
telephone + 046 603 8276
Follow the links below for more details and application contacts.
For more information and scholarship application, visit: Commerce and Economics graduates Scholarships

More: University Scholarships » International Scholarships » Education Scholarships