Color in Informatics and Media Technology Scholarships
Graduate Scholarships » Scholarships for International Students » University Scholarships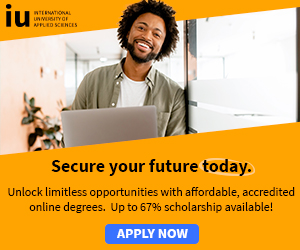 Color in Informatics and Media Technology Scholarships:
The (Color in Informatics & Media Technology) CIMET Master programme is broadly interdisciplinary and the coursecurriculum covers innovative areas such as color, photonics, computer vision and imaging science, computer science and multimedia technology.
The programme objective is to educate students in advanced methodologies and models in computational color science.
With a perfect mix of relevant theoretical and practical knowledge, CIMET post-graduates will be in the position to engage in further academic research or join major companies in the IT industry.
CIMET offers three areas of specialization: Color Imaging Science, Spectral Color Science and Media Technology.
These fields, being emergent, rapidly evolving, and of growing impact on the Information Society Technologies, require specialists and specialized competencies.
The specificities of the CIMET Master also lies in the innovative pedagogical methods of teaching and learning and the Cross-European mobility scheme offered to students and teaching staff. Those two aspects are indeed enhancing the excellence and value of the Master programme.
The CIMET curriculum is intended for top level graduates in physics, optics, imaging science, computer science, mathematics, or any discipline pertaining to the quantitative description of color, with a fluent knowledge in spoken and written English. Courses are structured according to the ECTS with 120 credits acquired over four semesters of full-time study.
Erasmus Mundus Scholarships & Fellowships
The CIMET consortium distributes 9 Erasmus Mundus scholarships for non-EU students (called category A students).
Top 9 students in the selection receive a scholarship of 48 000€ for the two-year course.
The amount allocated to the student is the full scholarship of 48 000€ deducted of the participation costs of 16 000€, so a total of 32 000€ for the two academic years. Applications to Erasmus Mundus scholarship is managed through the classical student's CIMET application procedure.
Erasmus Mundus Fellowship for non-EU Scholars
The CIMET consortium is also able to host academics specialized in the fields of optics, colour, image and media technology. Scholars (PhD minimum) will be expected to contribute to the teaching of one compulsory course or one optional specialization course, under the direction of a permanent teacher at the host institution.
Those Non-EU visiting scholars, if selected, can benefit from an attractive fellowship.
Scholar fellowship: from 2400€ for a two-week stay to a maximum of 14,400€ for a 3 months stay.
For more information, please visit: CIMET Scholarships
For more: Graduate Scholarships » Scholarships for International Students » University Scholarships