Coastal Management Fellowship for Postgraduate Students

International Fellowships » Students Postgraduate Grants » Fellowships for Graduates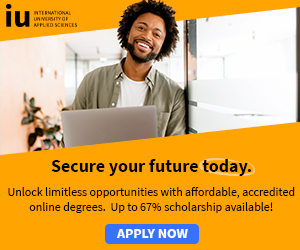 North Carolina Sea Grant is accepting applications Coastal Management Fellowship for postgraduate students.
Sponsored by the National Oceanic & Atmospheric Administration (NOAA) Coastal Services Center, the two-year fellowship provides professional on-the-job education and training opportunities in coastal management and policy.
It also provides project assistance to state coastal zone management programs, including the N.C. Division of Coastal Management.

The N.C. project involves developing a comprehensive beach and inlet plan for the state by focusing on policy, science and engineering applications, spatial and information technology or some combination of the three.
The program offers a competitive salary, medical benefits and travel and relocation expense reimbursement.
Eligibility
Any student who will complete a master's, doctoral, or professional degree program in natural resource management or environmental-related studies at an accredited U.S. university between January 1 and July 31 is eligible.
Students from a broad range of environmental programs are encouraged to apply.
Applications must be received no later than January 29. Final decisions will be made by March 26. The fellowship will start in August.
Please send:
a resume or vitae, not exceeding two pages, using 12 pt. font;
a statement of the applicant's goals of 500 words or less, which emphasizes expectations from and contributions to the fellowship experience;
two letters of recommendation, including one from the applicant's principal professor or faculty member familiar with the academic work; and
unofficial copies of all the applicant's undergraduate and graduate student transcripts.

Mail application package to:

Sara Mirabilio,
NC Sea Grant,
UNC Coastal Studies Institute,
PO Box 699,
Manteo,
NC 27954.

For more information:

Call Mirabilio, 252/475-3663, ext. 29; or e-mail saram [at] csi.northcarolina.edu;

For more information and application materials, follow the links below.

Or visit the fellowship Web site: Coastal Management Fellowship Website


To learn more about Sea Grant fellowships, visit: Coastal Management Fellowship for Postgraduate Students


More: International Fellowships » Students Postgraduate Grants » Fellowships for Graduates