Clarkson Notcutt Jobs
Jobs in Kenya » Jobs Kenya » Kenyan Jobs » Latest Jobs in Kenya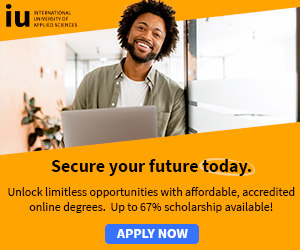 Clarkson Notcutt (Insurance Broker) is one of the oldest brokerage firms in the industry.
Clarkson Notcutt (Insurance Broker) business philosophy is to make quality service, reliability, highest standard of integrity and professionalism to be the driving force to uphold our reputation and image locally and internationally.
Vision
To be the standard of quality in insurance and risk management
Mission Statement
To continuously build careers, product innovations and deliver quality value added services to clients, while ensuring financial strength and sustainable growth of the company for the benefit of its stake holders
Our Values
Clarkson Notcutt (Insurance Broker) embrace a team that is of integrity and shared purpose. One that is innovative, caring and focused on its development while having a social responsibility to the community it serves
Clarkson Notcutt (Insurance Broker) are looking for ambitious, self‐driven candidates to fill the following vacancy:
Claims Officer
The duties and responsibilities will include:-
Reviewing of documents and pertinent requirements regarding an insurance claim.
Ensure that the insurance claim made by the claimant is complete in form and complies with the documentary requirements of an insurance claim.
To advice claimants regarding basic matters about their insurance coverage in relation to the insurance claim.
Respond to both internal and external claims inquiries concerning benefits, claims process, service providers, and the filing/completion of proper forms.
Recording and processing of all claims transactions to ensure they are accurately entered in the system. Opening of hard-copy claim files.
Prepare claims registers for claims meetings and update the various claims reports.
Prepare initial claim letter and mail to insured, along with appropriate forms for completion. Track and follow up on receipt of necessary forms.
Coordinate with the Underwriting department, as necessary.
Generally ensuring the highest level of quality customer service in the claims process.

Job Requirements:
Minimum of bachelors degree
Atleast 3 years work experience in an insurance claims department
Excellent knowledge in general insurance business and claims processing
CII Diploma Qualification or good progress
Competencies/ Personal Attributes:
A good understanding of insurance guidelines, policies, principles and practices including market dynamics will be required
Excellent verbal and communication skills
Team player and a quick learner
Computer Literacy is a must.

Interested candidates should provide a detailed CV, including present position, current remuneration, names, addresses, and phone contacts of three professional referees, copies of professional/educational certificates to: hr [at] clarknot.com

For more jobs, see; Jobs in Kenya » Jobs Kenya » Kenyan Jobs » Latest Jobs in Kenya


List includes: NGO Jobs, international jobs, development jobs, relief jobs, international humanitarian jobs, international vacancies, international development, ngo jobs africa, ngo list, jobs vacancies, jobs opportunities, opportunity jobs, international non profit jobs.