Champions of Quality Education in Africa Competition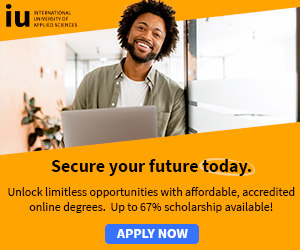 Champions of quality education in Africa competition
The Quality Education in Developing Countries (QEDC) Initiative, supported by the William and Flora Hewlett Foundation and the Bill & Melinda Gates Foundation, has partnered with Ashoka's Changemakers to find the most innovative educators in Africa.
QEDC is looking for entrepreneurial African educators—be they individuals or organizations—working to ensure that pupils are successfully learning reading, writing, math, and critical thinking skills.
The goal of the QEDC Initiative is to improve learning outcomes for the very poor in India and selected countries in Africa.
QEDC strategy includes:
ensuring attention to and accountability for learning outcomes
supporting organizations with models to improve instructional practices in the early grades of primary school, particularly in reading, math, and critical thinking
advocating for sufficient resources, used effectively to improve learning.

QEDC grant making in Africa is focused in six countries: Ghana, Kenya, Mali, Senegal, Tanzania, and Uganda.

Individuals and organizations across Africa are encouraged to enter the Changemakers competition.

Following the competition, promising entries from Ghana, Kenya, Mali, Senegal, Tanzania, and Uganda may be invited to submit proposals to QEDC for future funding consideration.

The Foundation specifically seeks innovations that have potential for widespread impact on school systems in Africa.

Although organizations must operate within QEDC's six priority countries to be eligible for additional QEDC funding, other donors will be watching the competition and may choose to fund projects outside of our geographic scope.

Deadline: June 24th.

For more information. visit: Champions of Quality Education in Africa Competition Website

Scholarships for African Students » Undergraduate Scholarships » African Women Scholarships & Grants » Developing Countries Scholarships » Erasmus Mundus Scholarships for Developing Countries » Fellowship Programs » Funding Grants for NGOs » Government Scholarships » LLM Scholarships » MBA Scholarships » PhD and Masters by Research Scholarships » Public Health Scholarships - MPH Scholarships » Refugees Scholarships » Research Grants » Scholarships and Grants

Scholarships in Australia » Scholarships in Austria » Scholarships in Belgium » Scholarships in Canada » Scholarships in Germany » Scholarships in Italy » Scholarships in Japan » Scholarships in Korea » Scholarships in Netherlands » Scholarships in UK » Scholarships in USA