Cedo Nulli Scholarship for African Talent, Nyenrode Business Universiteit

Nyenrode Scholarships are awarded on the basis of your application as well as an additional essay competition.
In addition to the scholarship, each winner will also be assigned an experienced business manager as a personal coach during the course of the program.
Essays should include responses to both Part 1 and Part 2 as outlined below:
Part I
Analyze and take a position on what you consider to be a compelling problem relating to society, politics, economics, or culture affecting your country or region today. (Limit 500 words)
Part II
In what way do you see yourself contributing to the solution of this problem? Be sure to draw upon both past professional and personal experience as well as the added skills you will obtain through further graduate business education and work experience. (Limit 500 words)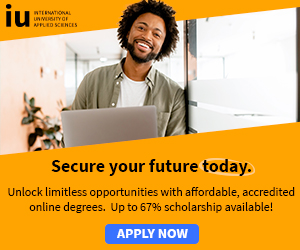 In order to be eligible for this scholarship, candidates are also required to apply for international MBA program at Nyenrode Business Universiteit.
Amount
Full tuition (preferential rate for early sign-up)
Scholarships available for nationals of the African continent only.
Scholarship application deadline: May 31.
Please submit your scholarship essay(s) to scholarships[at]nyenrode.nl
Contact
Mrs. Bianca van Eunen - Hummel,
Scholarship Officer
Telephone +31 346 291 720
E-mail: scholarships[at]nyenrode.nl
For more information and application materials, contact: Cedo Nulli Scholarship for African Talent Website