Catholic Relief Services Jobs
Jobs in Africa » Jobs Africa » Careers in Africa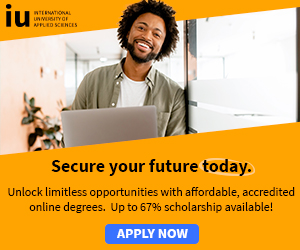 Country » Burundi
Displaced Chile Protection Program Manager
Specific Responsibilities:
Project management and implementation:
Responsibility for implementing program activities and meeting program objectives with expected technical quality standards.
Manage and monitor program expenditures and budgets. Review actual financial performance against the budget and explain variances on a regular basis.
Ensure compliance with grant requirements and CRS administrative and operational procedures and policies.
Develop and monitor project work plans.
Ensure good partner relations and compliance with donor regulations regarding partners and subgrants.
Ensure that monitoring and evaluation and learning are incorporated into evolving program plans. Agency-wide Competencies (for all CRS Staff): These are rooted in the mission, values, and guiding principles of CRS and used by each staff member to fulfill his or her responsibilities and achieve the desired results.
Serves with Integrity
Models Stewardship
Cultivates Constructive Relationships
Promotes Learning CRS Program Manager Competencies These competencies apply to all Program Managers and are rooted in the mission, values and guiding principles of Catholic Relief Services.
Sets clear goals and manages toward them
Collaborates effectively with staff and stakeholders
Manages financial resources with integrity
Applies program quality standards to project design and organizational learning Key working relationships: Internal: Program Director, CR, Finance Department, Regional Technical Advisor for Health, Public Resource Department (HQ) External: USAID, Government of Burundi child protection agencies at national and provincial level; UNICEF, other NGOs and CBOs working in child protection.

Qualifications:
Master's degree in International Development, Public Health, other relevant discipline or equivalent work experience.
Two or more years' project management experience in an international development setting. Preference given to candidates with experience in the Great Lakes.
Knowledge of child protection issues in Africa, and in particular, the Great Lakes.
Experience in managing USG program funds
Skills in planning, organizing and problem solving and a results-driven attitude
Previous experience in programs involving local NGO partners
Ability to work well with people, good judgment and commitment to CRS' mission
Excellent written and spoken communication skills;

Foreign Language Required: Candidate must be highly proficient in both French and English to be considered for the position.

Physical Requirements/Environment:

This position is based in Bujumbura, Burundi. The person will be required to travel approximately 30% of his/her time to monitor project activities and staff

How to apply:

Disclaimer: This job description is not an exhaustive list of the skill, effort, duties, and responsibilities associated with the position.

To apply, please visit: https://www5.apply2jobs.com/CRS/ProfExt/index.cfm?fuseaction=mExternal.s...


For more Job opportunities , see: Catholic Relief Services

For more jobs Africa or jobs in Kenya, see: Jobs in Africa » Jobs Africa » Careers in Africa