Carnegie African Diaspora Fellowship Program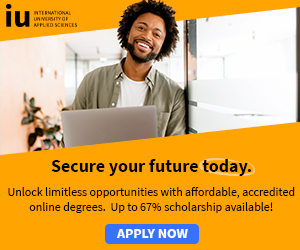 Carnegie African Diaspora Fellowship Program
Carnegie African Diaspora Fellowship Program
The Carnegie African Diaspora Fellowship Program (CADFP) is a scholar fellowship program for educational projects at African higher education institutions.
Offered by IIE in collaboration with the United States International University-Africa (USIU-Africa), the program is funded by a grant from Carnegie Corporation of New York (CCNY).
The program exemplifies CCNY's enduring commitment to higher education in Africa. IIE manages and administers the program, including applications, project requests and fellowships.
USIU-Africa provides strategic direction through the Advisory Council.
Fellowship Area and Benefits
Science, technology, engineering, arts, and mathematics (STEAM)
Sustainable cities and communities

For the fellowship, the African Diaspora Fellow will receive;
A $200/day stipend
Visa costs
Limited health insurance coverage
Round-trip international air travel and ground transportation costs to and from home and the U.S. or Canadian airport.

IIE manages the fellowships and payments to Fellows. Host Institutions are strongly encouraged to provide cost share to cover the Fellow's costs while in the host country.

These costs include daily meals, lodging and transportation to and from the host country airport and to and from campus to the site of lodging.

Eligibility
Scholars must have been born in Africa, live in the United States or Canada and work in an accredited college or university in either of those two countries.
To be placed on a roster of available candidates, scholars also need to hold a terminal degree in their field and can hold any academic rank.

University staff, research associates and postdocs are not eligible.

Scholars submit brief personal statements and information on their academic qualifications, disciplinary expertise and administrative experience.
A letter of reference from an administrator at the scholar's current college or university with the position of dean or higher is required.
Candidates matched with a project receive a fellowship, to engage in an educational project at an African institution for one visit between 21 and 90 days.

Project Requests and Activities

Project requests to host scholars are submitted online by an African higher education institution in Ghana, Kenya, Nigeria, South Africa, Tanzania or Uganda.

A scholars on the roster is only considered for a fellowship if a complete project request is received at IIE by the program deadline that either requests the scholar by name or fits the discipline specializations and expertise of the scholar.

A scholar whose experience fit the activities and objectives proposed in a project request may be matched with the project.

Types of project activities that can be requested by an African host institution are:

Curriculum co-development,

Research collaboration,

Graduate student teaching, training and mentoring.

Review Criteria
Quality of proposed project
Evidence of mutual benefit for host institution and scholar in proposed project
Appropriateness of time proposed for project visit
Fit and quality of proposed scholar match
Potential for impact
Host institution cost share

Application

The Carnegie African Diaspora Fellowship Program (CADFP) is a fellowship program for African institutions in Ghana, Kenya, Nigeria, South Africa, Tanzania and Uganda to host an African-born scholar to work in projects in research collaboration, graduate student teaching/mentoring and curriculum co-development.

The application process has two parts:

Hosts:

Accredited African universities in six host countries (Ghana, Kenya, Nigeria, South Africa, Tanzania and Uganda) can submit a project request to host an African-born scholar currently living in the United States or Canada to work on projects in research collaboration, graduate student teaching/mentoring and curriculum co-development.

The host institution can collaborate with a specific scholar on the project request or submit without naming a scholar.

If the host submits without naming a scholar, IIE will search their Roster of qualified candidates to be matched to the request.

Scholars:

African-born academics currently living in the United States or Canada and working at institutions of higher education can submit a Scholar Application to the Scholar Roster.

The scholar can work with a specific host institution on a Project Request or remain on the roster until a project that fits their expertise is submitted by an African host institution.

For more information and application details, see; Carnegie African Diaspora Fellowship Program

Scholarships for Study in Africa » Scholarships for African Students » Undergraduate Scholarships » African Women Scholarships & Grants » Developing Countries Scholarships » Erasmus Mundus Scholarships for Developing Countries » Fellowship Programs » Funding Grants for NGOs » Government Scholarships » LLM Scholarships » MBA Scholarships » PhD and Masters by Research Scholarships » Public Health Scholarships - MPH Scholarships » Refugees Scholarships » Research Grants » Scholarships and Grants Scholarships in Australia » Scholarships in Austria » Scholarships in Belgium » Scholarships in Canada » Scholarships in Germany » Scholarships in Italy » Scholarships in Japan » Scholarships in Korea » Scholarships in Netherlands » Scholarships in UK » Scholarships in USA