Carbon 14 Environment Award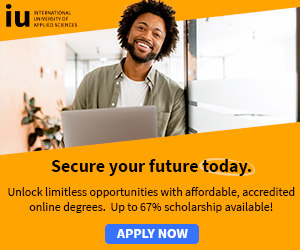 Carbon 14 $50,000 Environment Award
NGOs working for the environment have an opportunity to participate in the $50,000 Carbon 14 Award.
Specifically, organizations that are "helping to clean up the oceans, trying to conserve the world's energy, eliminating carbon emissions, getting involved in with environmental causes or doing anything at all to help or preserve the environment!" have the chance to win the award.
The award is an effort to identify and provide international recognition to those who have taken their own initiatives to implement programs; in other words, the goal of the award is to find "Ordinary People Doing Extraordinary Things."
The rules of the awards are as follows:
All Nominees must be 18 years of age or older.
Nominees must provide full name and email address.
Nominees must clearly state environmental cause, program or action in the required forms of Submission: (1) one minute video via YouTube or Google video link (video must comply with the terms and conditions of the respected format of video upload). OR by Short Essay
Nominees must clearly state why environmental cause, program or action is in need of the award or how the award will benefit environmental cause, program or action.
Submissions must be in English.
Each identifiable person that appears in, is heard in, or otherwise contributes to the video Submission ("Participant") must be 18 years of age or older.
Submissions must be original and created by the Entrant, unpublished, the sole property of submitter, and not previously submitted in any other contest.
Submissions must not violate third party rights including, but not limited to: copyrights, including music copyrights, trademark, and right of publicity.
Submissions must not include unsuitable content or depict or incorporate: unsafe behavior or situations; obscenity; disparagement of any product or person; or other offensive conduct or material, or otherwise include inappropriate content as determined by C14 Contest.
The process of the award is that the information on the nominated organizations has to be uploaded while filing the application. Then, the voting for the submissions can take place.
After the voting closes, the top 20 nominees are shortlisted out of which the final winner will be selected by a panel of judges.
The winner will be announced on the Earth Day – 22 April.
Application Deadline: 28th February.
For More Information, Kindly visit; Carbon 14 Environment Award Website
Scholarships for African Students
»
Undergraduate Scholarships
»
African Women Scholarships & Grants
»
Developing Countries Scholarships
»
Erasmus Mundus Scholarships for Developing Countries
»
Fellowship Programs
»
Funding Grants for NGOs
»
Government Scholarships
»
LLM Scholarships
»
MBA Scholarships
»
PhD and Masters by Research Scholarships
»
Public Health Scholarships - MPH Scholarships
»
Refugees Scholarships
»
Research Grants
»
Scholarships and Grants
Scholarships in Australia » Scholarships in Austria » Scholarships in Belgium » Scholarships in Canada » Scholarships in Germany » Scholarships in Italy » Scholarships in Japan » Scholarships in Korea » Scholarships in Netherlands » Scholarships in UK » Scholarships in USA