Call for OVC's Grants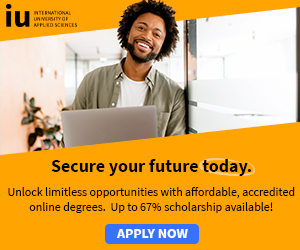 Comprehensive and compassionate care for Orphans and Vulnerable in Families and their Communities.
St John's Community Center(SJCC) is a Christian Community Development Center; a project of the Anglican Church of Kenya, Diocese of Nairobi.
Through the OVC program, SJCC in partnership with Kindernothilfe(KNH) offers grants and institutional capacity building to grassroots projects to strengthen Community Based Organisation(CBOs), Faith Based Organisations(FBOs), Local Non Governmental Organisations(NGO's) and Self Help Group's(SHGs).
SJCC with its partner Kindernothilfe has been awarded a three year project by US Government(USG) PEPFAR New Partner Initiative(PNI).
The support will be a scale up of the OVC program within the already established regions.
This call is specific for 3 regions;
South Nyanza
Nairobi
Eastern Provinces

The program will mainly focus on capacity building for the grassroots organisations/groups to ensure that OVC are supported in a holistic and sustainable manner.

This will include provision of grants to SCPs, provision of backstopping services, need-based training of the SCPs' structures, regular monitoring and periodic evaluations.

In addition, collaborative and networking relations between the supported SCPs and other like-minded stakeholders within the region in question will be established.

SJCC with its partner interested CBOs, FBOs, local NGOs and SHG's to send their concept papers for OVC care and support partnership. Eligible applicants must meet the following criterion.
Organisations/groups must be within the specified regions (SOuth Nyanza, Nairobi and Eastern Provinces)
Organisations/Groups must be registered and have a legal status to operate as a non-profit making organisation in Kenya. This may include local non-governmental organisation, Community Based groups/organisations, Faith Based Organisation/groups and Self Help Groups.
Organization/groups with strong track record of working with OVC and HIV/AIDS care and support interventions.
Organizations /groups must have a basic experience handling donor funds in the recent past.
Organization/group must have actively existed for not less than two years.
Organisation/group must demonstrate clear governance structure and system.

Interested groups are requested to hand in their concept paper to SJCC via mail

For More information, please visit; St John's Community Center Website - Call for OVC's Grants

Concept Note Samples PDF
Current Call for Proposals for Developing Countries

Scholarships for African Students » Undergraduate Scholarships » African Women Scholarships & Grants » Developing Countries Scholarships » Erasmus Mundus Scholarships for Developing Countries » Fellowship Programs » Funding Grants for NGOs » Government Scholarships » LLM Scholarships » MBA Scholarships » PhD and Masters by Research Scholarships » Public Health Scholarships - MPH Scholarships » Refugees Scholarships » Research Grants » Scholarships and Grants

Scholarships in Australia » Scholarships in Belgium » Scholarships in Canada » Scholarships in Germany » Scholarships in Italy » Scholarships in Japan » Scholarships in Korea » Scholarships in Netherlands » Scholarships in UK » Scholarships in USA

Scholarships for Study in Africa » Scholarships for African Students » Undergraduate Scholarships » African Women Scholarships & Grants » Developing Countries Scholarships » Erasmus Mundus Scholarships for Developing Countries » Fellowship Programs » Funding Grants for NGOs » Government Scholarships » LLM Scholarships » MBA Scholarships » PhD and Masters by Research Scholarships » Public Health Scholarships - MPH Scholarships » Refugees Scholarships » Research Grants » Scholarships and Grants

Scholarships in Australia » Scholarships in Austria » Scholarships in Belgium » Scholarships in Canada » Scholarships in Germany » Scholarships in Italy » Scholarships in Japan » Scholarships in Korea » Scholarships in Netherlands » Scholarships in UK » Scholarships in USA