Call for film submission
Educational Scholarships for Students » Grants for Kenya » Non Profit Funds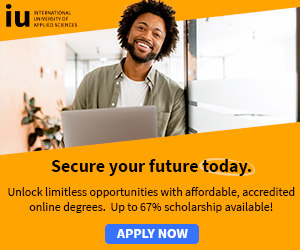 Lola Kenya Screen is calling for film entries in all genres, lengths, and formats from all over the world for the 3rd Lola Kenya Screen that runs August 4-9, 2008 in Nairobi, Kenya.
Eligible films are those made by children and youth, made with children and youth, and those made for children and youth.
In other words, Lola Kenya Screen accepts films made by professionals and amateurs that focus on children and youth. Lola Kenya Screen also accepts family films.
Lola Kenya Screen caters to children (6-13 years), youth (14-25 years), and family.
Lola Kenya Screen receives films by students, films by children and youth, films with children and youth, experimental films, television series, internet games and even creatively packaged music videos.
Lola Kenya Screen serves films of all lengths, formats and in all conceivable genres.
The Deadline for film entries is April 15, 2008.
All kinds of moving images—animation, experimental, documentary, fiction—will be considered.
Any film in a language other than English must be sub-titled in English.
Films are submitted to:
Lola Kenya Screen Philadelphia (Old East) Hse,
4th Fl Tom Mboya St/ Hakati Rd junction
Tel: 254 20 315258, 254 20 2213318, 254 733 703374
P O Box 20775-00100 GPO,
Nairobi, Kenya (EA)
Follow the links below for more information and application materials for Call for film submission Competition - Lola Kenya Screen
For further details, and application materials, contact: Call for film submission Competition

More: Educational Scholarships for Students » Grants for Kenya » Non Profit Funds

Scholarships for African Students
»
Undergraduate Scholarships
»
African Women Scholarships & Grants
»
Developing Countries Scholarships
»
Erasmus Mundus Scholarships for Developing Countries
»
Fellowship Programs
»
Funding Grants for NGOs
»
Government Scholarships
»
LLM Scholarships
»
MBA Scholarships
»
PhD and Masters by Research Scholarships
»
Public Health Scholarships - MPH Scholarships
»
Refugees Scholarships
»
Research Grants
»
Scholarships and Grants
Scholarships in Australia » Scholarships in Austria » Scholarships in Belgium » Scholarships in Canada » Scholarships in Germany » Scholarships in Italy » Scholarships in Japan » Scholarships in Korea » Scholarships in Netherlands » Scholarships in UK » Scholarships in USA