CROI International Scholarship Program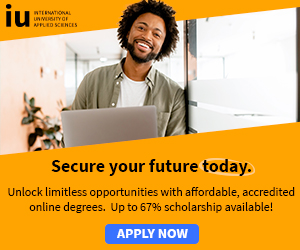 Conference Scholarships » Developing Countries Scholarships » International Scholarships
The mission of the Retrovirus Conference is to provide a forum for basic scientists and clinicians to present, discuss, and critique their investigations into the biology and epidemiology of human retroviruses and the diseases they produce with the ultimate goal of translating laboratory and clinical research into progress against the AIDS epidemic.
A limited number of scholarships to attend the conference will be awarded to researchers and clinicians from developing countries working in the area of AIDS research who, without financial support, would be unable to participate in the conference.
It is expected that international scholarship recipients will currently be involved in or have plans to establish international collaborations.
The amount of the scholarship is based on financial need and may include: transportation to/from San Francisco (prepaid ticket at lowest available airfare), the conference registration fee, discounted hotel accommodations (to be paid by scholarship recipient), and a nominal stipend (for meals).
Eligibility:
Applicant must be working in a developing country;
Be actively involved in HIV research;
Be committed to setting up international collaborations;
Have a commitment to share what was learned at the conference; and
Be fluent in English.

Scholarships will be awarded based upon the quality of the application and the level of financial need (with consideration given to geographic diversity).

Preference will be given to applicants who have accepted abstracts and international collaborations.

Requirements:
Scholarship Recipients are required to attend the Program Committee Workshop and Lunch for New Investigators and Trainees on Tuesday, February 16 from 8 am-1 pm and
Complete the online Conference Evaluation at the close of the meeting.

Deadline: October 16.

For more scholarship information and application, see: CROI International Scholarship Program Website

More: Education Scholarships » Undergraduate Scholarships » Graduate Scholarships » International Scholarships