CN Yang Scholars Programme

Undergraduate Scholarships » International Scholarships » International Students Scholarships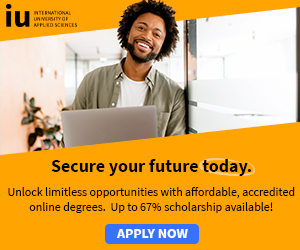 CN Yang Scholars Programme: The CN Yang Scholars Programme is a premier undergraduate programme at Nanyang Technological University (Singapore) for science and engineering students.
The programme is named in honour of Professor CN Yang, Nobel Laureate in Physics (1957) and one of the greatest scientists of our era.
Scholarship Application Eligibility Criteria:
The Scholars Programme is open to all nationalities.
Candidates with international qualifications should have outstanding academic results and extra-curricular activities.
Candidates should have offered Advanced Mathematics, Phyiscs and Chemistry at High School level and will be required to offer these subjects at the University Entrance Examination, if shortlisted.
Application Procedure:
Application for the Scholars Programme for international students is open. The closing date for the Scholars Programme is the same as the application for admission.
Terms and Conditions
Students on the CN Yang Scholars Programme will be awarded the Nanyang Scholarship which covers the entire duration of the undergraduate studies on condition that scholars maintain a minimum CGPA (Cumulative Grade Point Average) of 3.5 over 5.
The academic performance is monitored on a semester basis. The Nanyang Scholarship ceases once the student is no longer placed on the CN Yang Scholars Programme.
The scholarship covers the following:
Tuition fee directly payable by students (after Tuition Grant)
Book allowance of $500 per annum
Computer allowance of $1,500 (One-off)
Settling in allowance of $250 (One-off)

The CN Yang Scholar would be guaranteed a place in the hall of residence during the 4 years of his undergraduate life.

Candidates in receipt of other scholarships are not eligible for the Nanyang Scholarship.

There is no bond attached to the Nanyang Scholarship apart from the 3-year bond applicable to all foreign students under the Tuition Grant Scheme.

Please note:

Please satisfy yourself of your eligibility for the application before submitting the application form.

False information or willful suppression of material facts will render your application disqualified, or if the Scholarship is awarded to you, the award will be invalid and you will be required to pay back the amounts received.

Eligible Courses:

The CN Yang Scholars Programme is tenable for the pursuit of any Science and Engineering course in NTU except Maritime Studies.

For more information visit; CN Yang Scholars Programme Website

More: Undergraduate Scholarships » International Scholarships » International Students Scholarships