CESVI Jobs
Jobs in Africa » Jobs Africa » Careers in Africa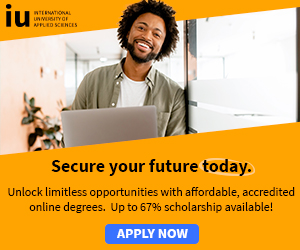 Country » South Africa
Consultant - Inception Phase
Job Description
The collaboration will start in February 2014. The duty station will be Cape Town with frequent travels to Palaborwa.
Main tasks: The objective of the consultancy is the setup of coordination and transparent management aiming to an efficient implementation of the project, while ensuring visibility to the project results.
The consultancy will include the following activities:
Ensure partners and selected staff and consultants have a common understanding of the project objectives, goals and activities.
Project staff and partners are familiar with EU and Cesvi procedures and regulations.
All required MOUs and letters of agreement among project partners and stakeholders are in place before project activities take place.
Preparation of the project first-year annual work plan.
Propose any integration or variation required to the initial project proposal, to be in the project LF.
Constitute the Action Steering Committee.
Constitute the Project Advisory Committee.
Overview and coordinate the work of researchers and consultants for the establishment of a baseline for the Logical Framework (LF) of the project.
Establishment of the project base line for the project LF to be used for project activities monitoring and evaluation.

The consultant will review the project document, meet with stakeholders and partners and will operate in coordination with project staff.

The consultant will liaise for the implementation of this consultancy with Cesvi Programme Manager and in the execution of his consultancy will comply with Cesvi administration and regulations.

Required Competencies
Degree in Social Sciences or related fields
Minimum 5 years of experience in development Countries
Previous experience in Africa
Previous experience in management of EU-funded development projects
Demonstrated ability to systematize and streamline organizational procedures
Knowledge of PCM and log-frame based M&E systems
Strong leadership, supervisory and people skills
Proven experience with NGO procedures, approaches, and operations
Fluency in written and spoken English
Strong computer skills including Microsoft Word, Excel, Outlook Desired Competencies
Postgraduate degree in abovementioned disciplines will be considered a plus
Experience in the eco-tourism sector
Previous experience in South Africa

How to apply:

To apply, please visit: Consultant - Inception Phase

---
Country  » DRC
Project Manager EMERGENCY - WASH
Required Competencies
Master's degree qualification in Water and Sanitation and/or University-advanced degree in Engineering/Environment
3 year experience in foreign countries and emergency projects
Demonstrated experience in same position, preferably in Sub Saharian Africa in emergency and post emergency context.
Ability to supervise WASH programs challenges in rural and urban areas and knowledge of the basic requirements for an effective and sustainable water and sanitation project
Excellent abilities in dealing with donors for presentation and negotiation of project proposals
Proven experience in projects writing from assessment to final presentation
Good knowledge in procurement procedures
Highly flexible and strong organizational and leadership skills
Excellent problem-solving and analytical skills
Adaptability to hard living conditions
Communication skills with ability to work closely with CESVI local staff, beneficiaries and partners
Demonstrated attention to detail, ability to follow procedures, meet deadlines and work cooperatively
Excellent knowledge of French and English (written and spoken)
Strong computer skills including Microsoft Word, Excel, accounting software

Desirable Competencies
Prior experience in DRC and/or other complex areas
Knowledge of European Union and ECHO administrative and procurement procedures

Job Description

The collaboration will start in January 2014.

The Project Manager will be based in Bunia and will be responsible for the implementation of the project funded by ECHO in Sud Irumu.

S/he will represent the Organisation with the donors, the local authorities and the other stakeholders, both national and international, operating in the sector/area of intervention.

S/he will coordinate the emergency intervention with a specific attention to strategic planning of W&S activities in coordination with CESVI office in Bunia.

S/he will respond to the Desk Officer at CESVI Head Quarter and to the Head of Base in Bunia.

Main tasks and duties:
Supervise administration, accounting, procurement, staffing issues related to the projects;
Produce planning documents, including related financial provisions under the supervision of the Desk Officer at Headquarters level;
Ensure the elaboration of weekly internal reports to be submitted to the Desk Officer on achievements, problems encountered, pertinent developments and strategic needs;
Personally attend to all activities related to the project management, including administration, accounting, procurement (in accordance with CESVI rules and regulations), staffing and reporting;
Supervise all project activities, guaranteeing a constant support to all project stakeholders;
Guarantee clear documentation of all project activities, through reports and other visibility tools, as required and agreed upon with CESVI headquarters;
Be involved in visibility actions taken by CESVI headquarters in order to promote in-Country activities and to fundraise;
Attend meetings with UN Agencies representatives, local and international NGOs officers, private sector and civil society representatives, whenever required;
Be constantly involved in the development of new project proposals for private and public donors, according to CESVI Country strategy;
Report to the Desk Officer at HQs level, through e-mails, other mailing, telephone calls and periodic reports, as required;
Carry out briefing and de-briefing with the Desk Officer at the beginning and at the end of his/her assignment;
Attend a compulsory training at the beginning of his/her assignment at Headquarters level.

How to apply:

TO APPLY please visit: Project Manager EMERGENCY - WASH

---
Country » Zimbabwe
Project Manager
Job Description
The collaboration will start in February 2014.
To ensure the implementation of the activities, according to the Project plans and guidelines, undertaking the procurement operations according to the rules and procedures stipulated by the donor (UE), CESVI and its partners, and Local Governments involved.
To monitor project progress against set milestones and outputs, identify issues that might delay implementation and recommend possible solutions.
To follow up field work on a systematic and strategy manner to ensure project activities are implemented effectively.
To report periodically to the project Steering Committee, donor and others as necessary.
To strategically manage the project team to ensure effective implementation of activities.
To guarantee project reports are formulated according to Project Monitoring Plans and respecting the deadline required by Donor.
To represent the Project with local authorities, the donor, partners and the other stakeholders involved in the action.
To ensure an efficient office organization and a correct registration of project documentations.

Essential Competencies
Zimbabwean Citizen
University Degree in Public Health, Social Development or other related fields
At least 10 year experience in project management
In depth Knowledge of SRH, HIV-AIDS issues and strategies in Zimbabwe
Previous experience in the management of Sexual Reproductive Health Projects will be considered an asset
Ability to communicate effectively both in writing and orally using required correspondence and report formats
Demonstrated skill in developing work and financial plans
Ability to manage multiple tasks and a heavy work load
Skill and ability to use automated office equipment and software programs
Ability to use tact and diplomacy with all sensitive issues and special situations that the project will entail
Ability to research and analyze documents that will be produced by the project and other related documents useful to the project

Desirable Competencies
Results oriented person able to foster team work
Flexible, patient and with a positive attitude
Dynamic and willing to take initiative to complete assigned tasks
Knowledge of European Union procedures
Knowledge of project areas
Experience working with local authorities (education and health sectors) and communities.

How to apply:

TO APPLY please e-mail: never.mudzimu [at] cesvizimbabwe.org C
---
Country » Sudan
Administrator
Job Description
The collaboration will start in January 2014.
The main duty station will be Juba with travels to Upper Nile and NBeG
Main tasks:
Plan, supervise and deliver all project and programme related administrative functions: accounting, budgeting, procurement, financial reporting and monitoring
Ensure that the management of the program will comply with administrative procedures of Donors, local Law and Cesvi and will develop procedures and guidelines to this end, as well as provide on-the-job training and supervise administrative staff
ensure an adequate reporting to the Country Representative/Desk Officer, as regard to the management/control of financial flows of the various projects, constantly monitoring expenses and cash flow (final balance and budget analysis)
Plan, supervise and control project and programme logistic functions
Assist Country Representative/Project Manager in the preparation of contracts with suppliers, partners and service providers and monitor contract administrative performance

Essential Competencies
Degree in Economics, Business Studies, Accounting
Minimum 2 year experience in developing country
Experience in Administrative and accounting procedures
Knowledge of UE and Echo administrative and procurement procedures
Experience in supervision and planning of field logistics
Experience in supervising multi-cultural staff
Strong leadership, supervisory and people skills as well as experience with NGO procedures, approaches, and operations
Fluency in written and spoken English

Desirable Competencies
Strong computer skills including Microsoft Word, Excel, accounting software

How to apply:

TO APPLY please visit: Administrator


For more: Jobs in Africa » Jobs Africa » Careers in Africa

List includes: NGO Jobs, international jobs, development jobs, relief jobs, international humanitarian jobs, international vacancies, international development, ngo jobs africa, ngo list, jobs vacancies, jobs opportunities, opportunity jobs, international non profit jobs.

Current Africa job listing - click to view jobs in your chosen African country - NGO & Development Jobs in Ethiopia » NGO & Development Jobs in Ghana » NGO & Development Jobs in Kenya » NGO & Development Jobs in Nigeria » NGO & Development Jobs in South Africa » NGO & Development Jobs in South Sudan » NGO & Development Jobs in Tanzania » NGO & Development Jobs in Uganda