Broadcast Management Scholarships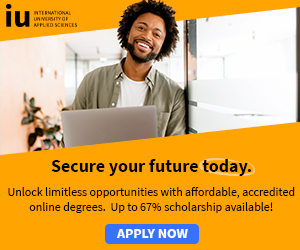 The Radio Nederland Training Centre (RNTC) will teach the course "Broadcast Management."
The Netherlands Fellowship Programmes (NFP) will provide fully funded fellowships to successful applicants.
Course aim
To strengthen the capacity of managers working in the media sector (in programme and/or journalism management) to contribute to organisational development in a changing media environment.
Who can apply?
All RNTC's courses are targeted at media professionals from developing countries and countries in transition.
If you are working for a media organisation, or an organisation working with the media, you can apply.
For all courses, the following requirements apply:
you have a minimum of three years working experience in the media
your employer supports your participation in the training
you have followed secondary education, and professional education or training in media
you are used to work with computers
your speaking and writing skills in English (the course language) are sufficient.

There are no restrictions on the age of the applicants or on the maximum number of participants from one given organisation or country. For most courses, there are additional requirements, related to the course content.

Netherlands Fellowship Programme

The Netherlands Fellowship Programme (NFP) is a demand-driven fellowship programme designed to foster capacity building within organisations by providing training and education to their mid-career staff members.

NFP-fellowships cover your travel costs, accommodation and course fee. NFP is funded by the Netherlands Ministry of Foreign Affairs from the budget for development co-operation, and run by NUFFIC, the Netherlands Organisation for International Cooperation in Higher Education.

Half of the available fellowships are awarded to women, and simultaneously, half of the available budget is spent on candidates from sub-Saharan Africa.

Apart from this, priority is given to candidates from deprived groups and/or from marginalized regions.

Broadcast Management Scholarships