Brands Executive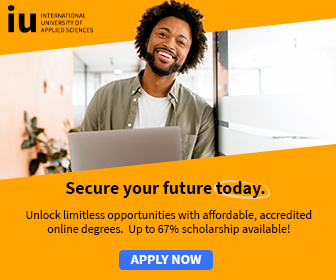 KWAL offers great opportunities for people who wish to excel.
KWAL strives to attract and retain the best talent in the market by offering opportunities for people to grow, excel and enjoy long term careers.
The successful candidate will give support to the brands team in the growth and development of KWAL brands.
She/he will achieve this by contributing to the KWAL brands team that manages the brand portfolio on a day to day basis to make it profitable and sustainable in line with KWAL's strategic growth objectives.
Key Duties and Responsibilities:
The successful candidate will be responsible for:-
Generation and implementation of Brand related marketing strategies and activities
Execution of brand budgets
Initiating and organizing promotional/ marketing campaigns in line with brand plans
Receipt of POS materials and vetting to ensure they meet our specifications and quality guidelines
Planning and overseeing merchandising
Organizing, monitoring and placing point of sale materials for the sake of Brand visibility
Organizing Brand events and vetting proposals/ requests given
Liaising with the relevant service providers e.g. Agencies in implementation of marketing activities e.g. product launches, designing of branded materials, planning media activities etc
Initiating product development in keeping with changing consumer tastes and preferences
Educating key stakeholders (distributors, stockists, waiters/waitresses, shelf-stockers, merchandisers etc) on brands to effectively service the end- user

Competencies and Qualifications:

To be considered for this role, applicants should posses the following qualifications:-
Degree in a Business related field with a specialization in marketing management or equivalent from a recognized university
One year experience in a similar position in FMCG will be an added advantage
Team player with excellent organization and interpersonal skills
Communications, report writing, and good negotiation skills are a must
Strong ICT skills
Strong analytical skills

Deadline: 22nd September.

For more information and application, visit: Brands Executive Website

Scholarships for African Students » Undergraduate Scholarships » African Women Scholarships & Grants » Developing Countries Scholarships » Erasmus Mundus Scholarships for Developing Countries » Fellowship Programs » Funding Grants for NGOs » Government Scholarships » LLM Scholarships » MBA Scholarships » PhD and Masters by Research Scholarships » Public Health Scholarships - MPH Scholarships » Refugees Scholarships » Research Grants » Scholarships and Grants

Scholarships in Australia » Scholarships in Austria » Scholarships in Belgium » Scholarships in Canada » Scholarships in Germany » Scholarships in Italy » Scholarships in Japan » Scholarships in Korea » Scholarships in Netherlands » Scholarships in UK » Scholarships in USA