Boehringer Ingelheim Travel Grants

Travel Grants » Academic Grants » Research Grants  » Travel Scholarships » Student Travel Grants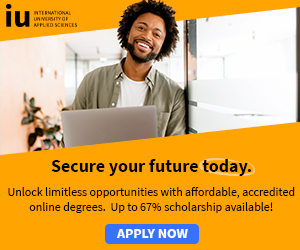 Travel Grants by Boehringer Ingelheim Fonds: Boehringer Ingelheim Travel Grants are for junior researchers pursuing experimental projects in basic biomedical research.
Who Can Apply for a Travel Grant?
Non-European citizens who will use the travel grant to work in Europe can apply.
Travel Grant Purpose:
to learn clearly-defined methods useful for your ongoing research and the work of your research group at home by visiting another laboratory, or by attending research-orientated courses which include practical training; to enable graduates from abroad and their potential PhD supervisors to evaluate the scientific and personal prerequisites before embarking on a PhD thesis. To this end, the graduate student shall pursue a short project in his/her potential PhD supervisor's laboratory for at least 4 weeks.
The Travel Grant
Travel grants are awarded for short-term visits of up to 3 months. Boehringer Ingelheimprovides a flat-rate contribution which may cover the expenses for travel, lodging and course fees.
Travel Grant Timing
Applications may be submitted at any time. To allow sufficient time for the selection procedure, applications should reach the Boehringer Ingelheim Fonds at least 6 weeks before the planned date of departure.
Conditions for Travel Grants
Researchers can be awarded one travel grant during a period of 12 months.
How to apply for the Travel Grant
The application should be completed in English and by the applicant personally.
Applications accepted all year round
For more scholarship information and application, see: Boehringer Ingelheim Travel Grants
More: Travel Grants » Academic Grants » Research Grants » Travel Scholarships » Student Travel Grants
African Scholarships » African Women Scholarships & Grants » Developing Countries Scholarships » Erasmus Mundus Scholarships for Developing Countries » Fellowship Programs » Funding Grants for NGOs » Government Scholarships » LLM Scholarships » MBA Scholarships » PhD and Masters by Research Scholarships » Public Health Scholarships - MPH Scholarships » Refugees Scholarships » Research Grants » Scholarships and Grants