Biomedical Repair Training Program - MediSend Global Education Center

International Programs » Academic Programs » Education Programs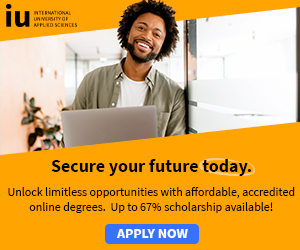 Biomedical Repair Training Program: The Biomedical Equipment Repair Program is dedicated to providing students with the best foundation of knowledge and experience to become biomedical technicians in developing countries.
The program is based on practical outcomes and a process of continuous improvement of student skills and capabilities.
The Biomedical Equipment Repair Program provides students from developing countries with the education, training and necessary skills to improve community healthcare conditions.
In addition to a well-rounded biomedical technician education core, the curriculum includes such courses as physics, electronics, and anatomy and physiology.
Students learn operational and inspection procedures, preventive maintenance tasks, and troubleshooting methods for most standard types of medical instrumentation.
Throughout the courses, students gain real-time experience working with ultrasound systems, defibrillators, bedside monitors, infusion devices and anesthesia machines, to name a few.
The curriculum culminates in over 550 hours of hands-on experience in repairing and using a broad range of biomedical equipment at MediSend's Biomedical Repair Laboratory.
Application and Admission Procedures:
Admission decisions are based on a combination of factors, including academic background, relevant work experience, test scores and statement of purpose.
MediSend offers successful candidates a scholarship that covers expenses for the 6-month program duration.
The expenses covered include:
Roundtrip Airfare
Tuition and Fees
Lab / Safety Equipment
Lab Fees
Lab Coats
Housing / Apartment
Travel / Health Insurance
Use of Computer
Sponsored Events
Use of Biomedical Kit

Contact Details: Training Program Admissions Office, MediSend International, Elisabeth Dahan Humanitarian Center, 9244 Markville Drive, Dallas, TX 75243 USA. Tel: 1-214-575-5006. Fax: 1-214-570-9284. E-mail: Admissions [at] medisend.org

For further details and entrance requirements, see: Biomedical Repair Training Program - MediSend Global Education Center Website

More: International Programs » Academic Programs » Education Programs