Bible Society of Kenya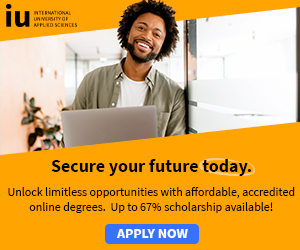 The Bible Society of Kenya (BSK) is a nonsectarian, nondenominational organization that serves all Christian Churches, Christian Church Organizations and Christian Individuals by providing them with the Word of God.
Our mandate is to share the Good News of Jesus Christ by Translating, Producing, Distributing and encouraging the use of Holy Scriptures.
To effectively serve our mandate and to ensure the consistent delivery of quality programs, we are looking for mature, dynamic and self-motivated individual to fill the following position(s)
Public Relations Coordinator
Duties and Responsibilities include:
Develop strategic corporate communication plans in collaboration with the Office of the General Secretary and relevant Heads of Divisions and ensure that these are in line with and support the delivery of the organization's strategic goals and objectives.
Devise and implement internal and external communications campaigns on key issues, activities and plans, which include overseeing the development, use and dissemination of corporate communication materials such as the intra/internet, brochures, newsletters etc.
Manage effective and efficient documentation of all BSK activities and achievements, ensuring that all relevant highlights are captured and communicated to relevant audiences
Participate in the development of a monitoring and evaluation system for measuring the impact of communication activities in the society.
Act as the 'corporate' brand champion and central authority for BSK's visual identity.
Develop an appropriate media strategy for the organization and oversee the management of media relations including acting as the focal point of contact for journalists, press teams etc.
Develop crisis-management communication plans, readiness, and response capabilities consistent with BSK's guidelines.
Plan, develop and implement PR strategies and take part in updating the overall communication plan as needed.
Develop content for the regular update of the web site.
Plan and organize all media events, including handling inquiries and relations with the national and international media, e.g. interviews, press releases, press briefings/conferences, provision of documents, pitch stories, site visits, etc.
Coordinate the production of annual and other progress reports; preparation of the communication chapter of the semi-annual and annual reports and the monthly updates.
Oversee the production of documentaries and other communication materials such as brochures, fliers, catalogues, price lists and profile of the society.

Qualifications & Experience
Bachelors degree in Communications or related field
Membership to a relevant professional body such as MSK/PRSK
Over three (3) years experience gained from a PR agency or a busy PR department
Committed Christian in good standing with their Church

Key Skills & Competencies
Strong communication, analytical and interpersonal skills.
Good Public Relations persuasion and negotiation skills in influencing the different publics.
Proficiency in Desktop Publishing, Microsoft Office suite, e-mail and Internet.
Proficiency in photography, video shooting and editing of functions activities and others of relevance to the BSK publics.
Ability to maintain professional integrity in exercising PR and communication duties and responsibilities.
Ability to work under pressure and meet in-house and mainstream media editorial deadlines including PR schedules

If your background, experience, competence match the qualifications, please send your application and a detailed C.V and include your current remuneration, testimonials and give full contact details of 3 referees including day time telephone number to:

Human Resource Manager

Bible Society of Kenya

P.O. Box 72983 00200

Nairobi, Kenya

or Email: hr@biblesociety-kenya.org

To be received not later than 20th September.
Only shortlisted candidates will be contacted.


For more information, see: Bible Society of Kenya