Base Titanium Ltd Jobs
Jobs in Kenya » Jobs Kenya » Kenyan Jobs » Latest Jobs in Kenya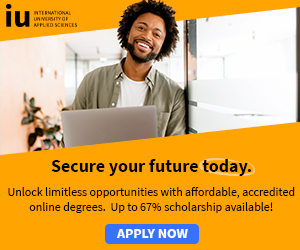 Base Titanium Limited, the Kenyan subsidiary of the Australian company, Base Resources Limited, is developing the globally significant Kwale Mineral Sands Project about 50km south of Mombasa.
Heavy Equipment Operator
Ref: HR HEOP/1
Role purpose and scope
The Heavy Equipment Operator is responsible for operating heavy equipment in a safe and efficient manner.
Mining Operations is a physical strenuous and demanding job.
He/she will be operating heavy equipment.
The candidate will have to work in all weather.
Essential Requirements for this position:
School certificate
Experience operating heavy equipment in accordance with relevant local Licence requirements.
10 years experience in mining or earthworks.
Multi skilled operation of large dozers, graders, dump trucks, loaders and excavators.
Previous direct involvement in safety.
Normal hearing to operate radio communications equipment.
Good Stereoscopic & peripheral vision for safe operation.
Excellent communication skills and Physical fitness.
Good spoken & written English and Swahili.

Desirable Skill, Knowledge, Training, and Experience:
Ability to operate heavy equipment in a safe and effective manner in order to achieve target, minimize risks, prevent property damage or loss of life.
Knowledge and experience in safe and effective operation of all heavy equipment according to all relevant legislation, policies and procedures.
Experience in performing daily pre-start check list, keeping machines clean and reporting any defects or damage.

Eligible applicants must submit a Curriculum Vitae with a cover letter, copy of Identity Card, copies of qualifications and three traceable references for the attention of the Human Resources Manager, clearly marked "Application for Heavy Equipment Operator, position" including the reference number to:

Email: recruitment [at] basetitanium.com

Only shortlisted candidates will be contacted.

For more information and application, see; Jobs in Kenya » Jobs Kenya » Kenyan Jobs » Latest Jobs in Kenya

List includes: NGO Jobs, international jobs, development jobs, relief jobs, international humanitarian jobs, international vacancies, international development, ngo jobs africa, ngo list, jobs vacancies, jobs opportunities, opportunity jobs, international non profit jobs.