Autumn Semester Government Scholarship For Master And Doctoral Degree Programs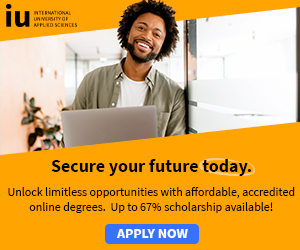 Chinese Government Scholarship scheme is established to provide full scholarship to international students.
Ocean University of China (hereinafter referred to as the University or OUC) is authorized to administer the recruitment of the international government scholarship students who will study in the University.
The scholarship durations are 2-3 years for master degree student and 3-4 years for doctor degree students beginning in the September and ending in the July.
The Scholarship includes:
1.Tuition fee
2.Accommodation on campus (Note: water and electricity fee should be afforded by the student him/herself)
3.Monthly Living allowance:
-Master degree students, scholars: CNY 1,700 Yuan per month; -Doctoral degree students, scholars: CNY 2,000 Yuan per month;
4.Medical insurance based on the stipulated insurance articles.
Eligibility:
1.Applicants must be non-Chinese nationals in good health.
2.Education background and age limit:
-Applicants for master degree studies must have bachelor's degree and be under the age of 35.
-Applicants for doctoral degree studies must have master's degree and be under the age of 40.
Application Materials:
The applicants must fill in and provide the following materials truly and correctly (in triplicate, one original and two copies).
1.Application Form for Chinese Government Scholarship (printed by CSC) one original and two photocopies, in Chinese or in English.
2.Notarized Copy of bachelor's degree/master's degree (applying doctoral degree program).
If applicants are university students or already employed, they should also provide relevant documents to prove.
3.Original transcript (or a notarized copy).
Applicants for Master degree program or Doctoral degree program need to provide Original transcripts (stamped by the university).
4.A study or research plan in Chinese or in English (no less than 800 words/ 2 pages, very important).
5.Two letters of recommendation.
Applicants must submit two letters of recommendation in Chinese or English by professors or associate professors (very important).
6.CV. The CV is to introduce your education background, your experience or your publication in relative research field done before.
7.Photocopy of Foreigner Physical Examination Form (printed by Chinese quarantine authority and only for those whose period of studies in China lasts up to six months) filled in English.
8.Three photocopies of a common passport.
Application Deadline: May 31st
For more information and application, visit: Autumn Semester Government Scholarship For Master nd Doctoral Degree Programs Website