Associate Professor of International Relations, University of Trento - Italy
Jobs in Africa » Jobs Africa » Careers in Africa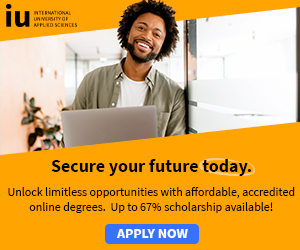 The faculty of Sociology of the University of Trento seeks to appoint a full-time associate professor in the field of International Relations, starting in the academic year 2008-2009.
It is a tenured position with the salary and conditions of an Italian associate professor.
Candidates should have a Ph.D. in a relevant discipline, an excellent publication record and an equivalent position in a (non-Italian or Italian) university.
A proven ability to attract outside funding will be highly considered.
The successful applicant will contribute to teaching and research in the field of International Relations, in particular in the field of international institutions and regimes. Candidates who can also contribute in the area of the EU's global role are encouraged to apply.
The successful candidate is expected to teach courses at the undergraduate level at the faculty of Sociology, and at the MA and Ph.D. level at the multidisciplinary graduate School of International Studies.
S/he will also have to supervise MA and PhD as well as undergraduate theses. Because graduate-level teaching will be in English, an excellent (oral and written) knowledge of the latter language is a prerequisite.
However, the successful candidate, if not Italian, is required to acquire a good working knowledge of the Italian language within the first year of her/his appointment.
It is expected that the successful candidate will assist in the management of the multidisciplinary Ph.D. programme in international Studies.
Applications must include a CV; a list of publications; an outline of current and planned research projects; outlines of proposed courses at the Ph.D. and Master levels, as well as letters from three referees.
Please send applications to: Dr. Ton Notermans, School of International Studies, University of Trento, Via Verdi 8/10, I-38100 Trento Italy
For further information please contact:
Dr. Notermans at the School of Interrnational Studies,
Phone: +390461883150,
Fax: +390461883152,

Email: ton.notermans[ at ]sis.unitn.it
For further details, and application materials, contact: Associate Professor of International Relations

For more: Jobs in Africa » Jobs Africa » Careers in Africa
List includes: NGO Jobs, international jobs, development jobs, relief jobs, international humanitarian jobs, international vacancies, international development, ngo jobs africa, ngo list, jobs vacancies, jobs opportunities, opportunity jobs, international non profit jobs.